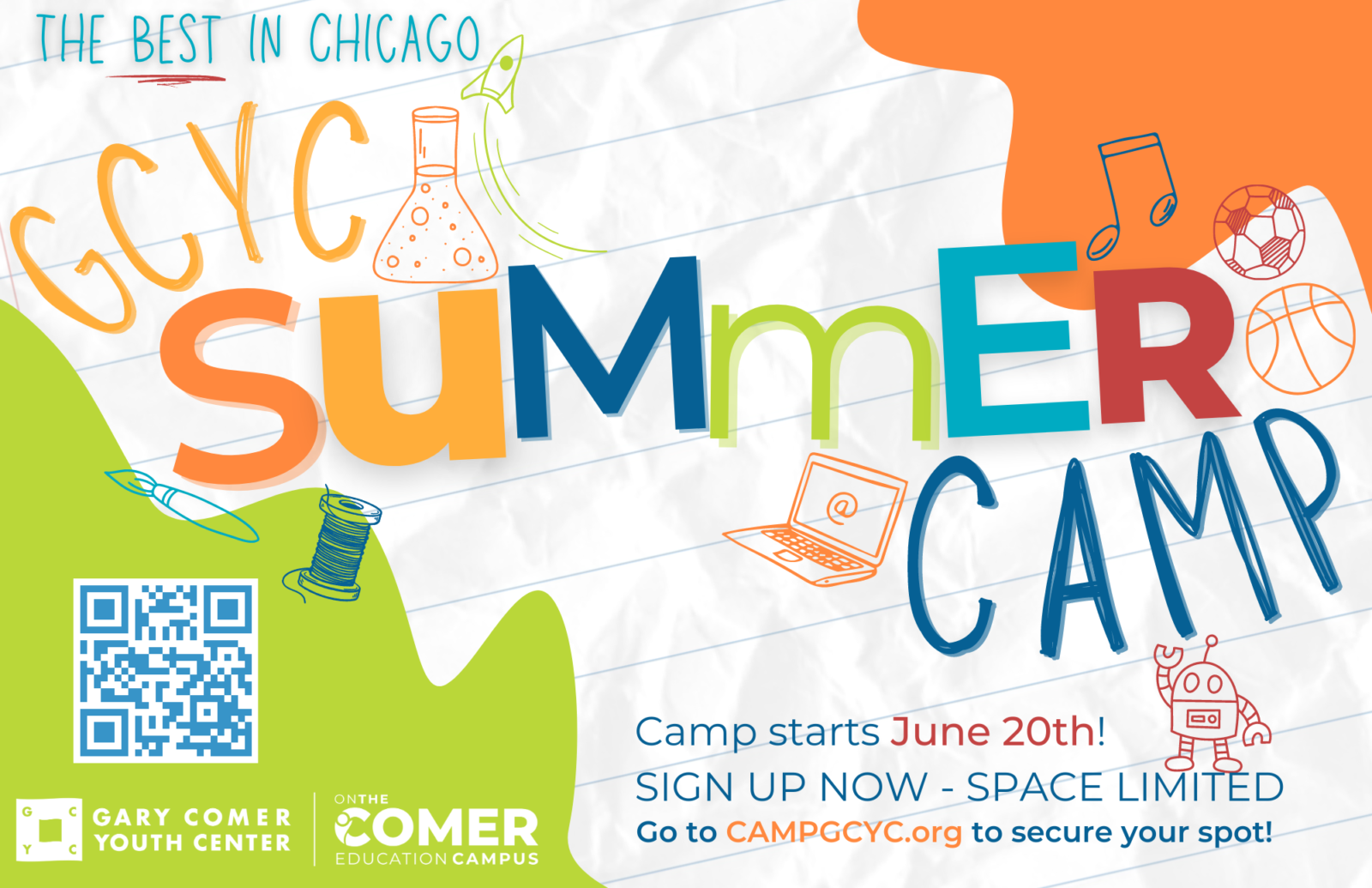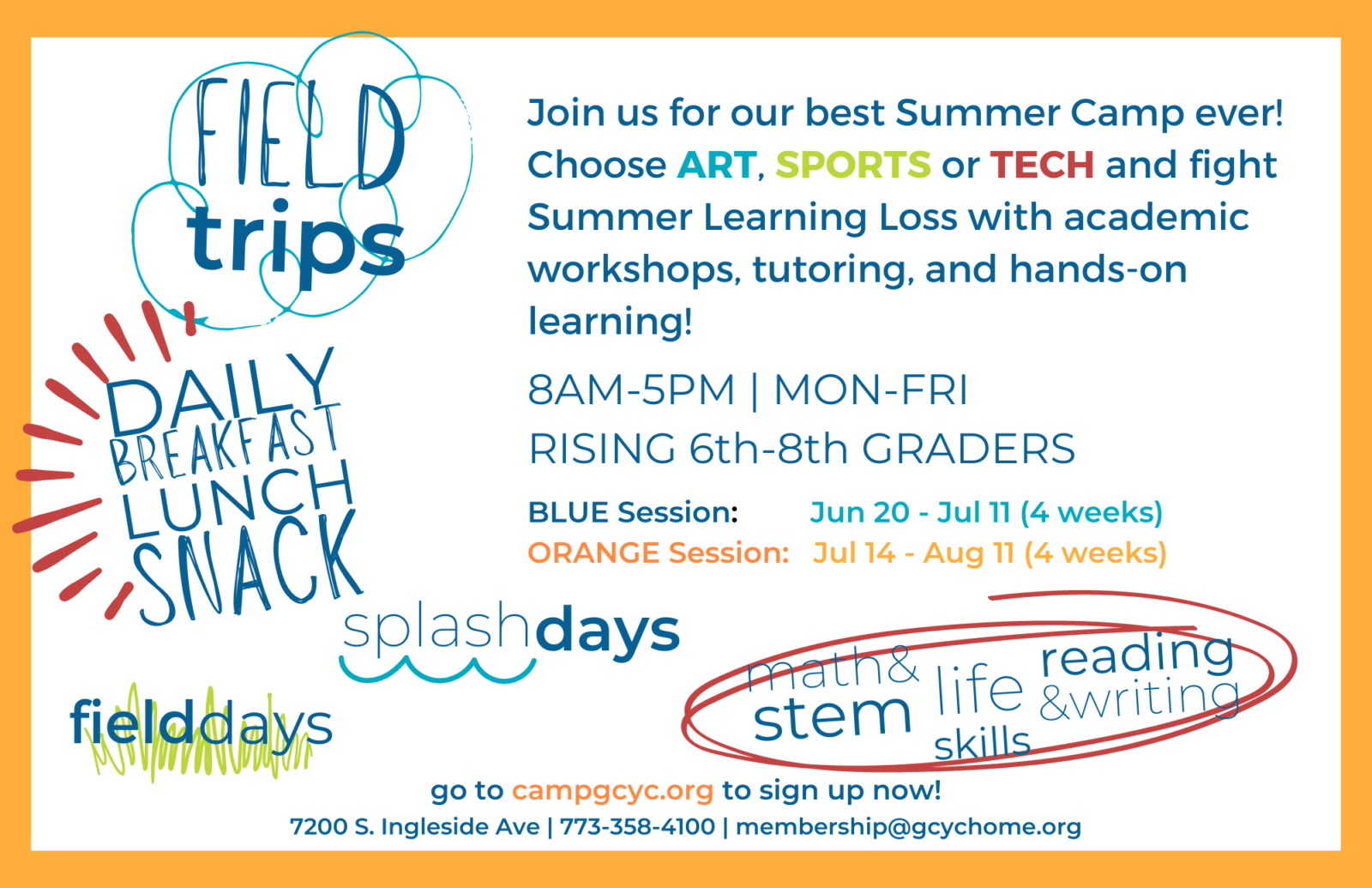 Our 2 sessions of 4-week camp will have your young people learning and having fun all summer long!
Important Camp Dates:

Registration Opens April 10
Mandatory Orientation Dates: June 10 and 14 (Blue Session), July 8 and 12 (Orange Session)


Blue: June 20 through July 14th (4 Weeks)

Family Camp Party: July 14th


Orange: July 17 through August 11th (4 Weeks)

Family Camp Party: August 11th


Breakfast is served each day from 8:30 - 9 AM
Camp starts at 9 AM and ends at 5 PM
There is an option for a 6 PM late pickup for an additional $50 fee
Included in the cost of camp:
Academic Support Workshops designed to ensure your young person returns to school in Fall prepared for the next grade
Select your area of interest from ART, TECH, or SPORTS to choose your daily POWER SESSIONS! These daily 90-minute project sessions allow campers to dive deeper into our areas of enrichment to build skills and explore their talents!
FREE Breakfast, Lunch, and Snack everyday
4 total Field Trips, 2 Field Days, and 2 Splash Days!
$40 deposit due upon registration to hold your place
Scholarships may be available (Deadline: April 28th)
Your 2023-24 membership is included in the cost of camp.

Summer Campers get early access to choose Fall programs.
Explore Our Power Session Program Areas This Summer!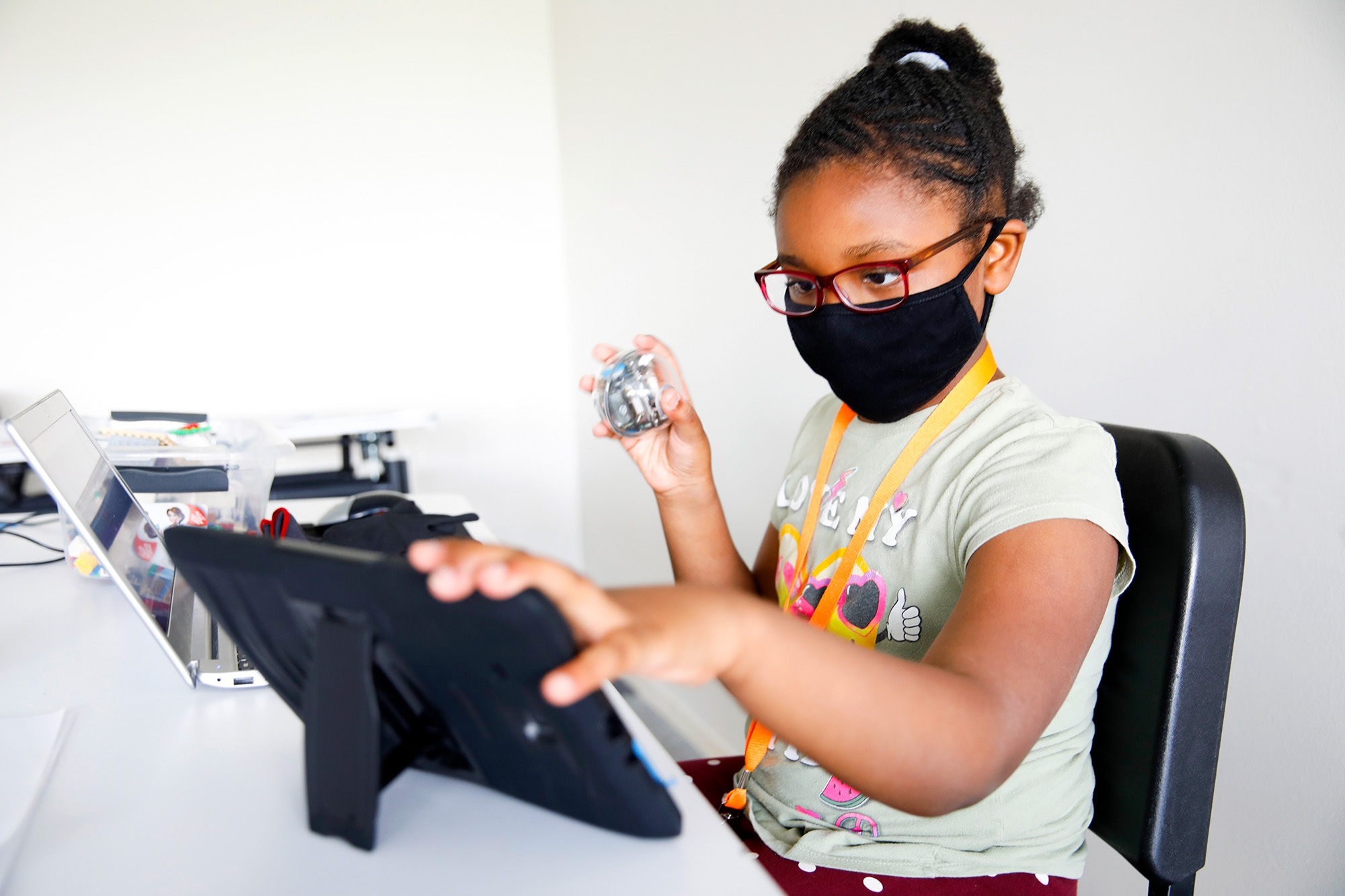 TECH
We work to make tech, careers in media & tech, and e-skills accessible to our participants. Through engaging with robotics, engineering, and digital art practices, youth can open up whole new doors for their futures!

Digital Media: Explore how to tell your own stories and share what you have to say using photos, video, and more!
Sound Mixing & Podcasting: Share what you have to say with the world and learn the skill of podcasting. Using professional sound equipment, plan and record your own show.
3D Printing: Let your imagination run wild when technology and art collide with 3D printing!
eSports: Compete in competitive video game play! Learn to build computers, stream, and explore careers in gaming!
---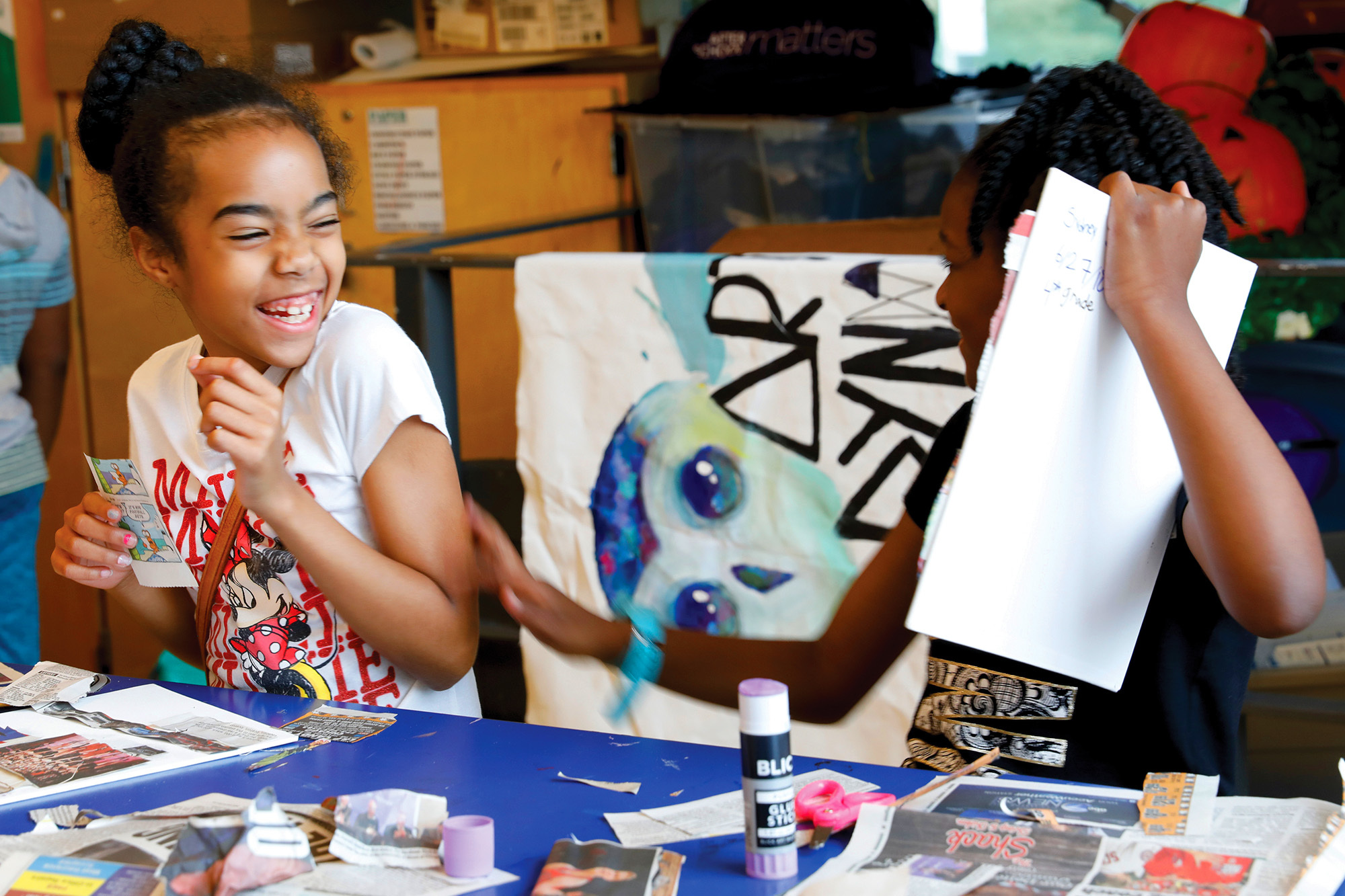 ART
Our courses help youth build and explore their creative talents while introducing them to numerous art practices, entrepreneurial trades and skills. We aim to activate young, ambitious minds and inspire them to be creative, resourceful, inventive and well-rounded young adults.
Modern Band: Learn to play musical instruments like bass guitar, drums, and piano! Jam all Summer in the band!
Drawing & Painting: Explore the foundational skills of visual art. Get creative with traditional mediums and create masterpieces!
Dance: Learn multiple dance styles like ballet, jazz, and tap! Master the art of performing and take your moves to the next level.
Beauty Culture: Explore the concept of beauty through learning about fashion, natural hair and how the culture of beauty has evolved.
---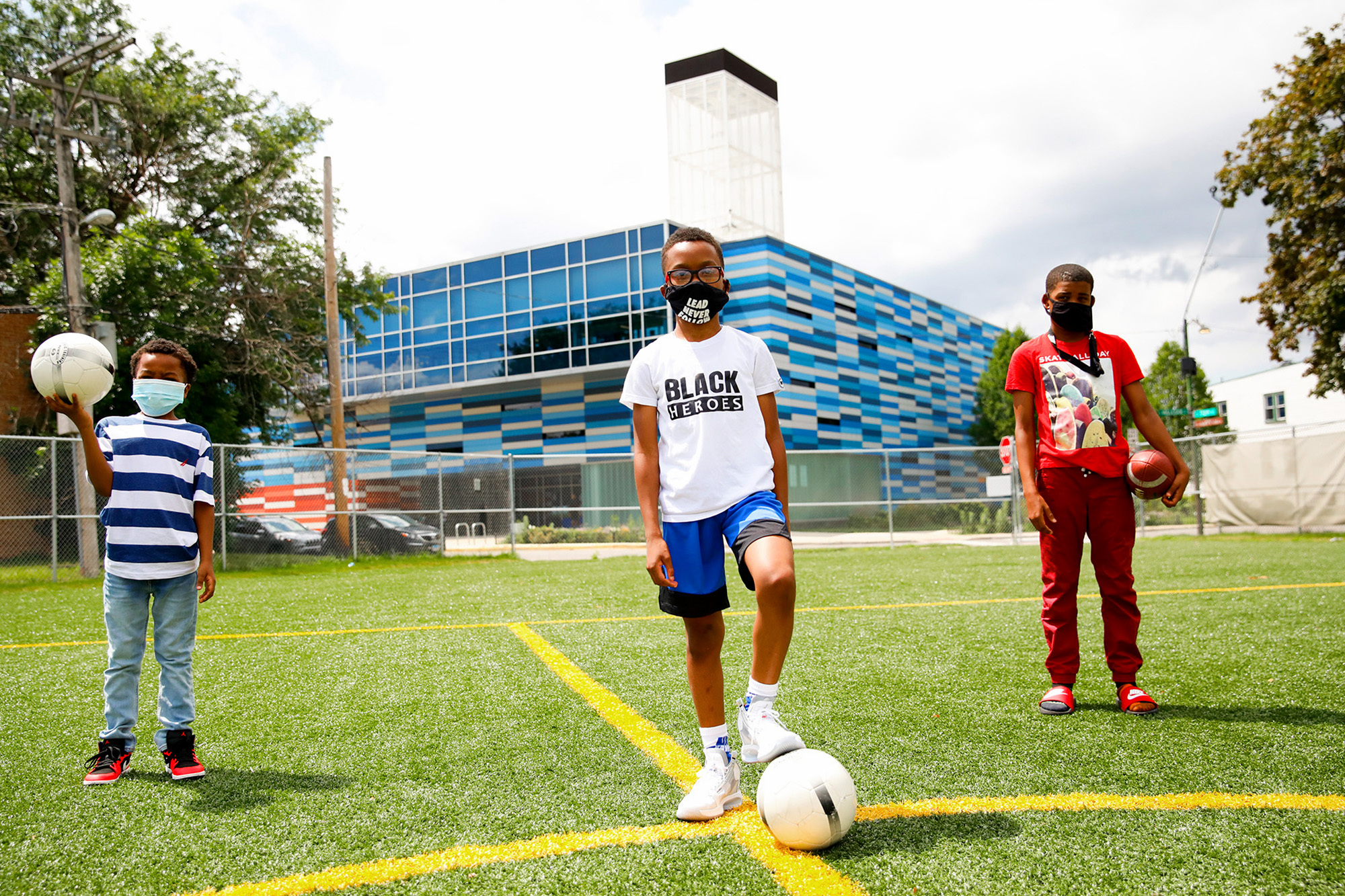 SPORTS
Sports are a tool to teach youth to work together, live a healthy life, and how to work hard to achieve their goals. Whether you're playing just for fun or prepping for your future career in the pros, we have you covered!
Soccer: Learn to play the World's most popular sport! A game that requires high levels of skill and agility, soccer is played around the world at the highest levels.
Volleyball: Bump, Set, Spike! Get down in the gym with the high energy competition of volleyball!
Basketball: Whether you're an all star or a novice, you can better your game at GCYC this Summer! Step up your skills and compete in games.
Flag Football: Get out and play! Run routes, throw a spiral, get Moss'd! Get out on the field and play America's game.
Lacrosse: Learn the sport of lacrosse! A fast-paced team sport with close contact and physical play.
---
ACADEMICS
Our camp intentionally combats Summer Learning Loss to ensure your child has the best possible opportunity to succeed in the next year of school. Our College Preparation team partners with premier youth serving organizations to bring your child the most engaging programs.
Math Circles: Explore high level abstract math in an open-ended and accessible way, particularly appealing to visual and hands-on learners.
Definition Theater: A culturally diverse theater dedicated to telling language-driven, relationship-oriented, socially-relevant stories about and created with under-repesented communities in Chicago
Chicago Mobile Makers: Creates programming that encourages youth to become advocates and change-makers in their own communities through design-focused skill-building workshops
Bodytrek: An in-depth exploration of the human body and an overview of health and science careers, with hands-on learning experiences including dissections and lab projects.
Mandarin: Learn the language of the future. The second most spoken language in the world!
---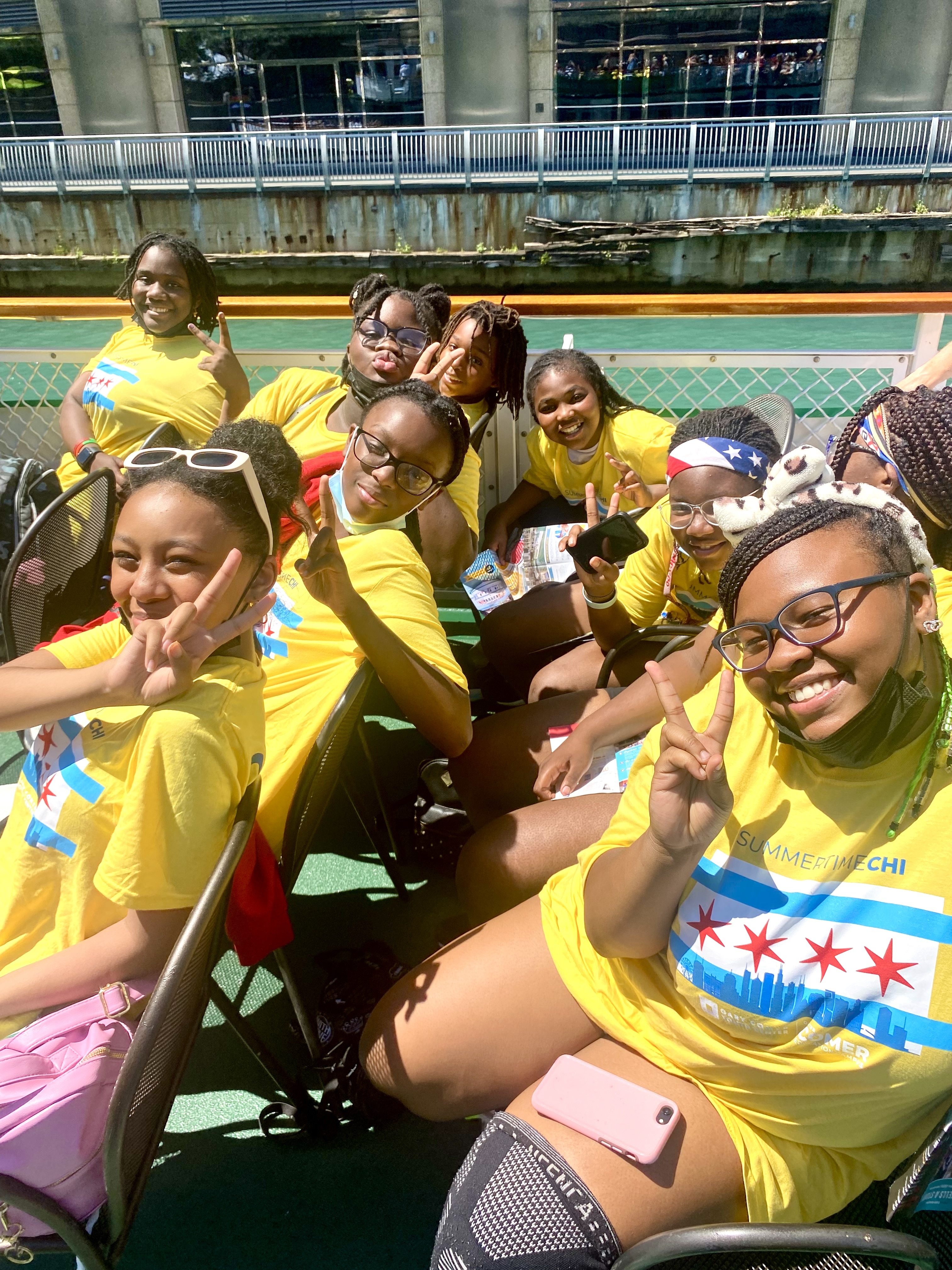 SCHEDULED FIELD TRIPS INCLUDE:
In The Game
iFly
WNDR Museum
Urban Air
Mini Golf

College Athletics
Morton Arboretum
Millennium Park
---
Camp Sign Up is Still Open! Limited Spots Left!
SUMMER CAMP GUIDEBOOK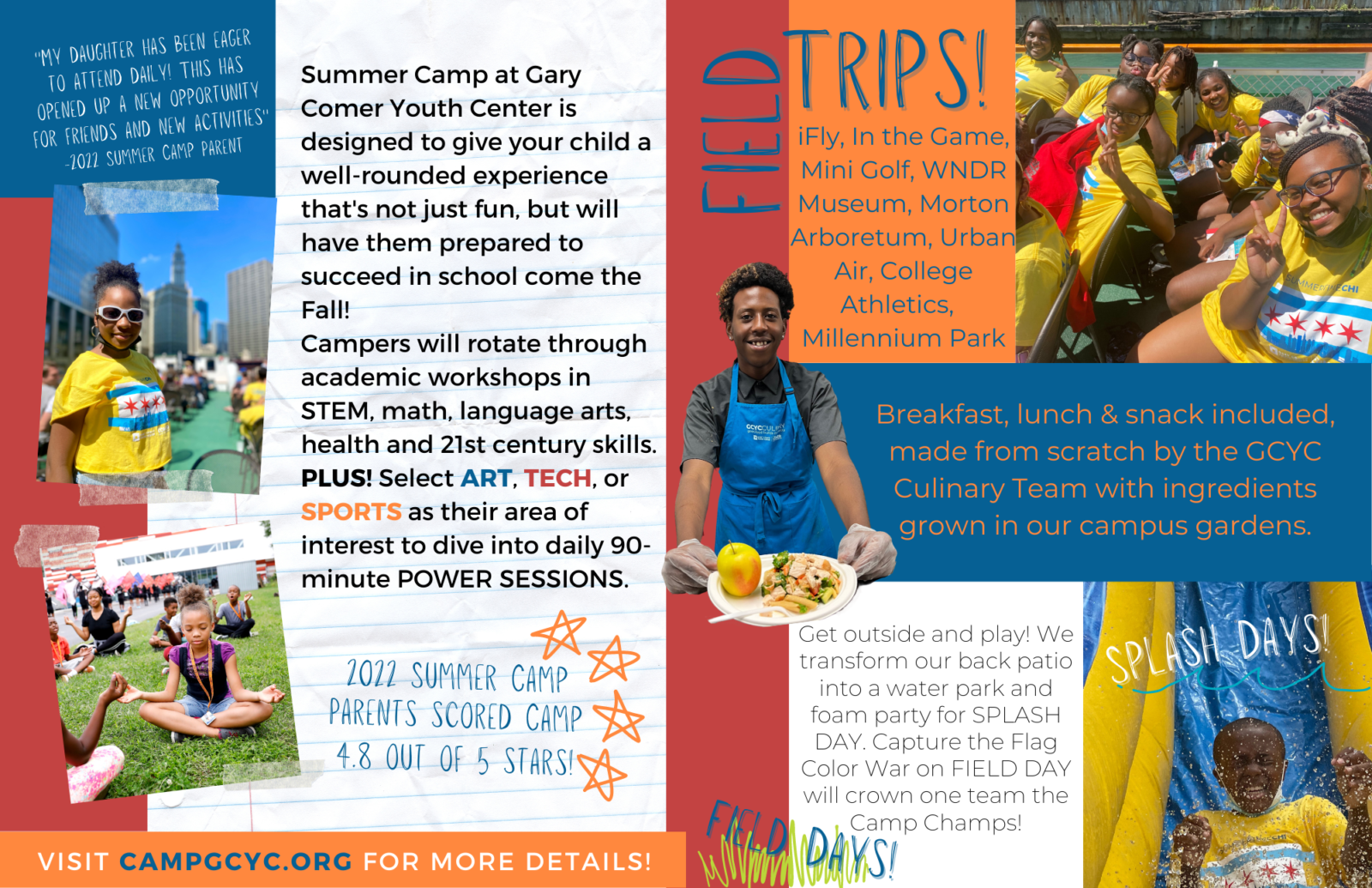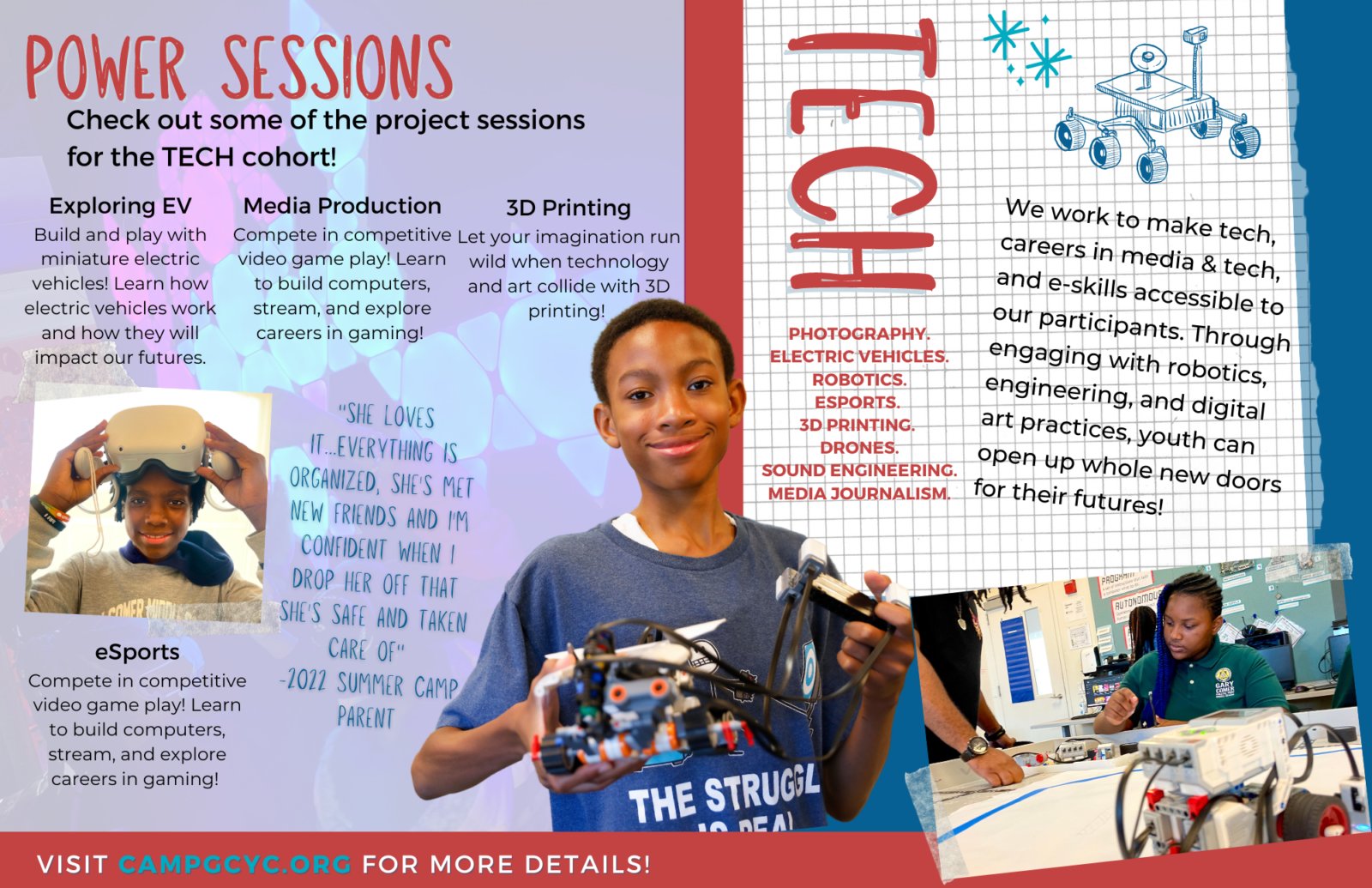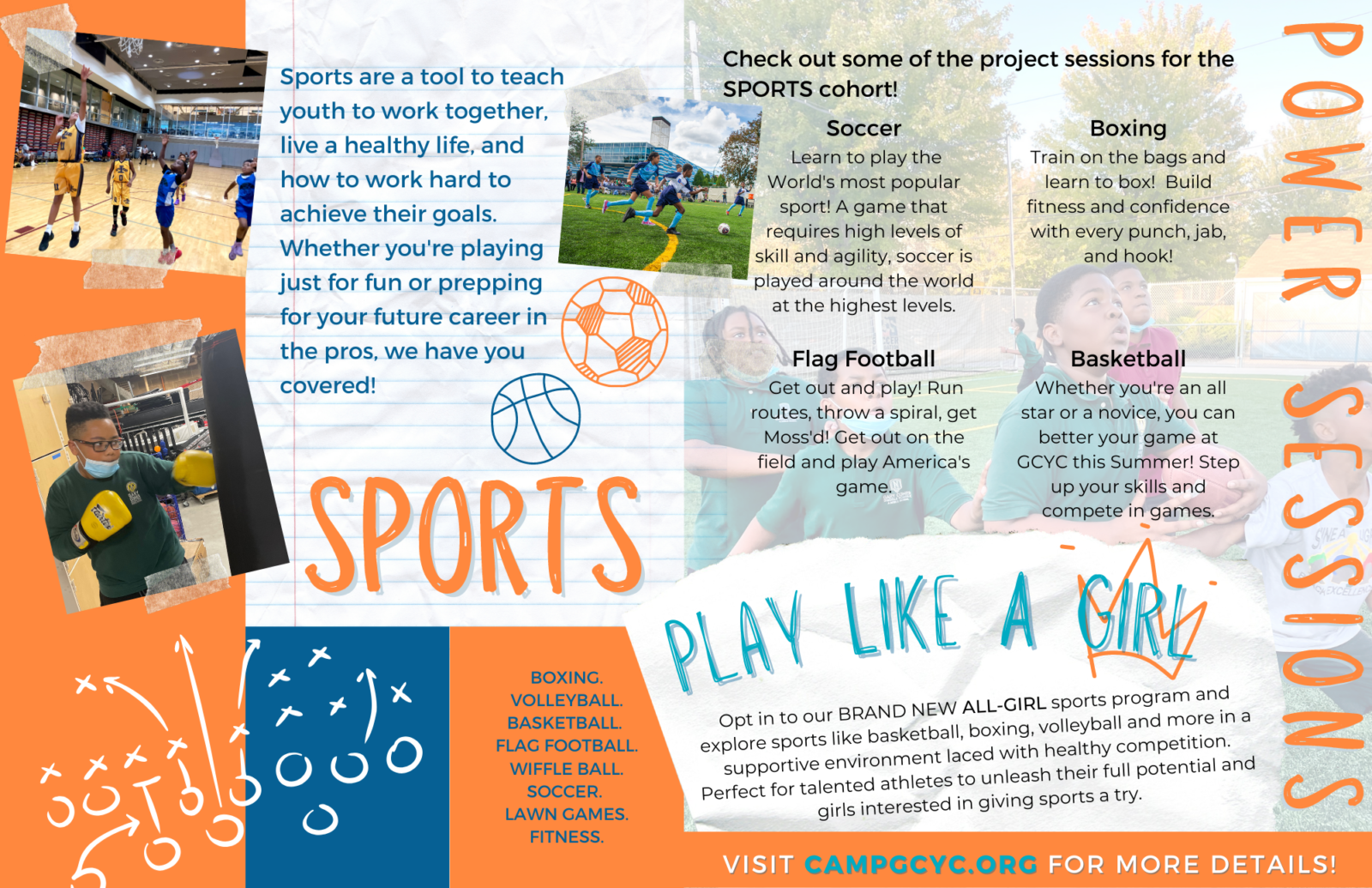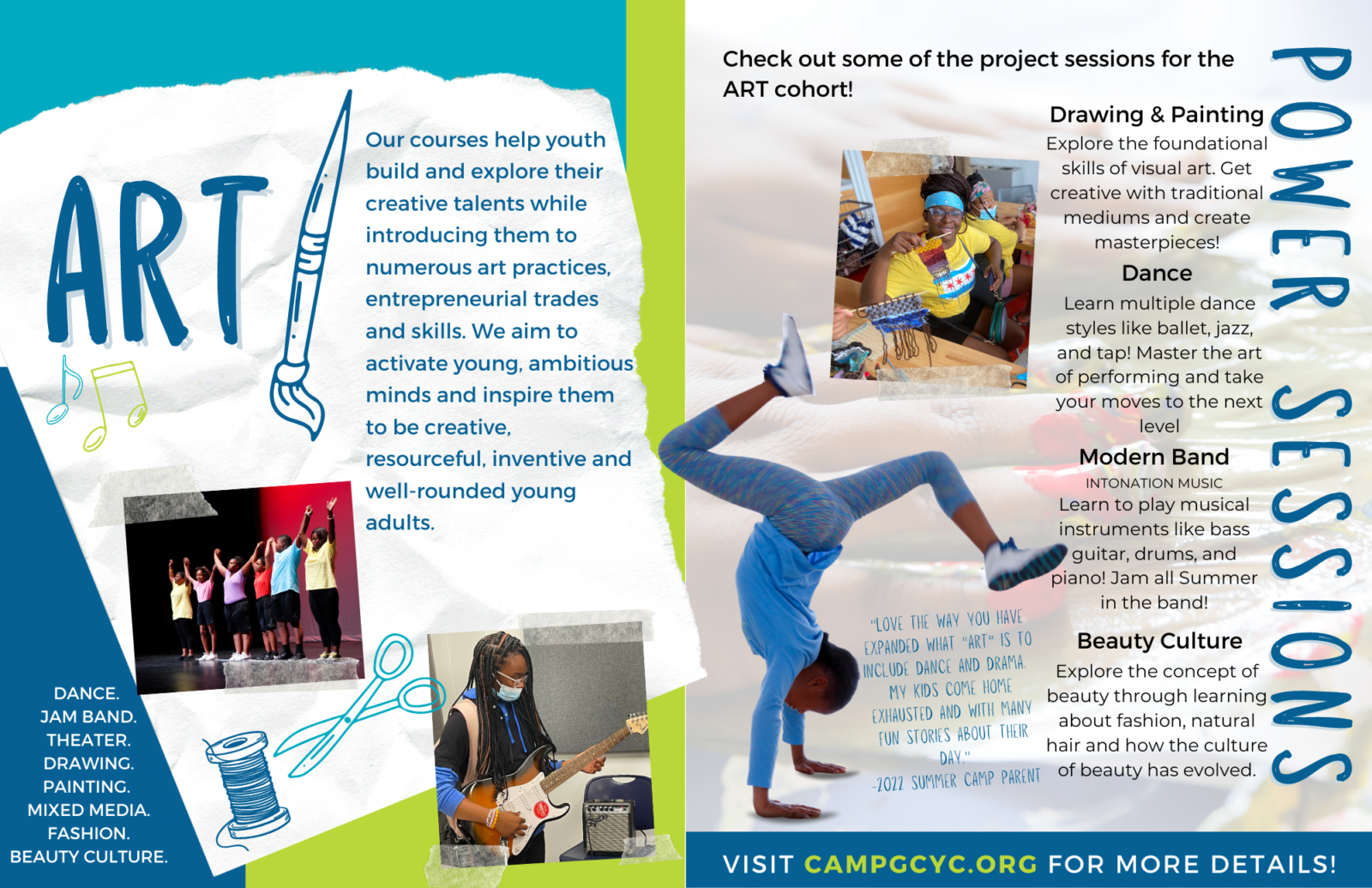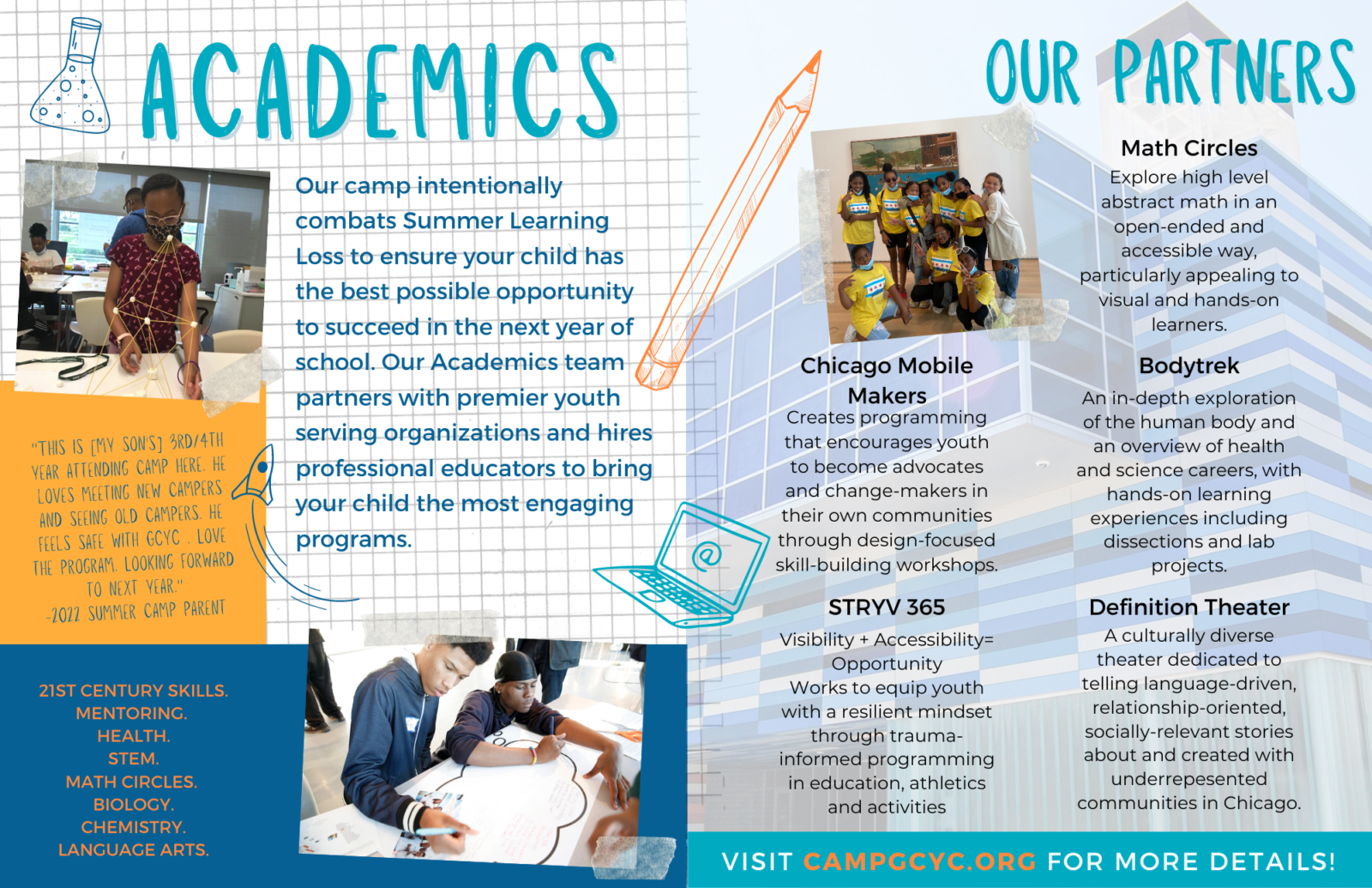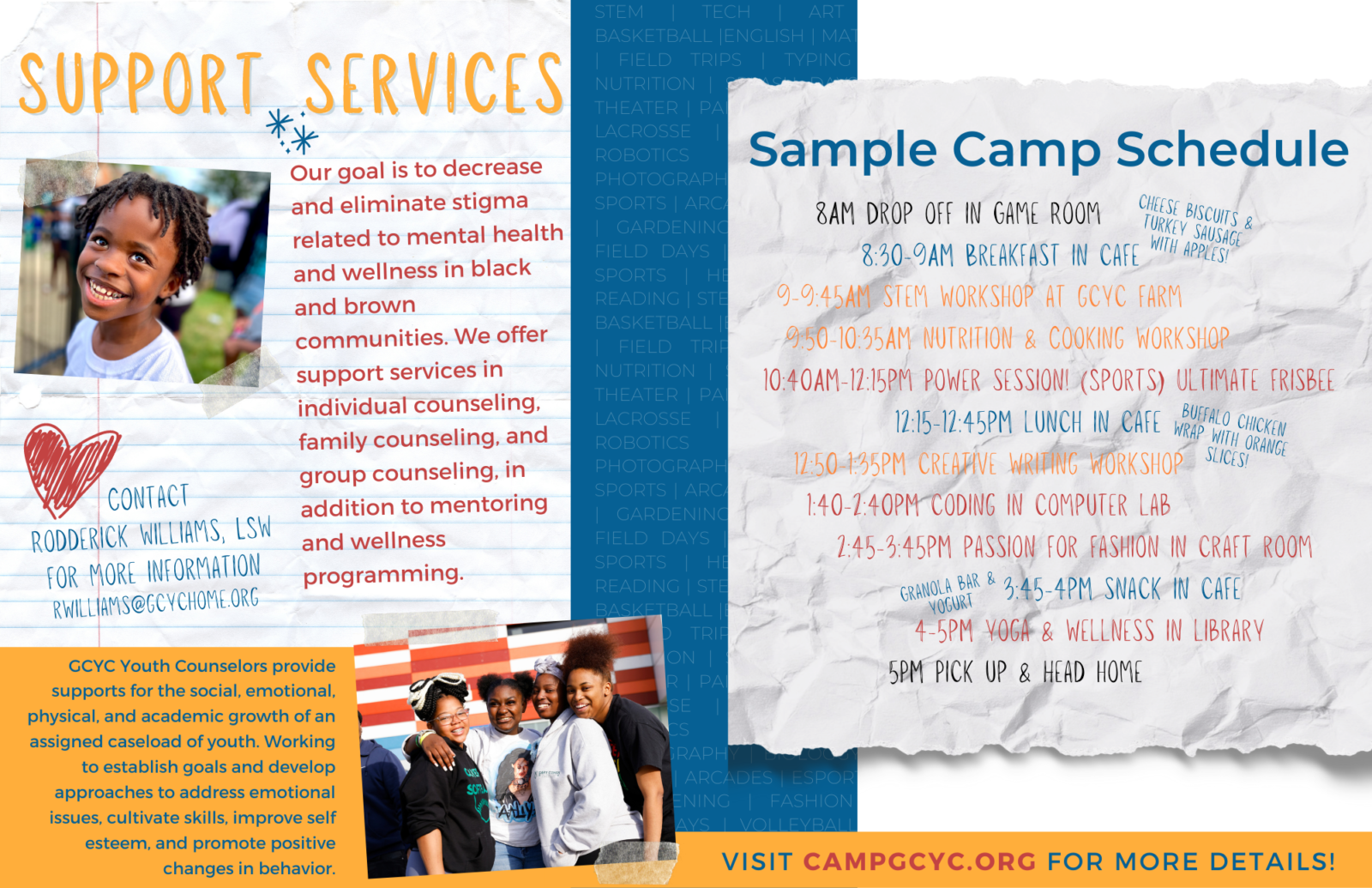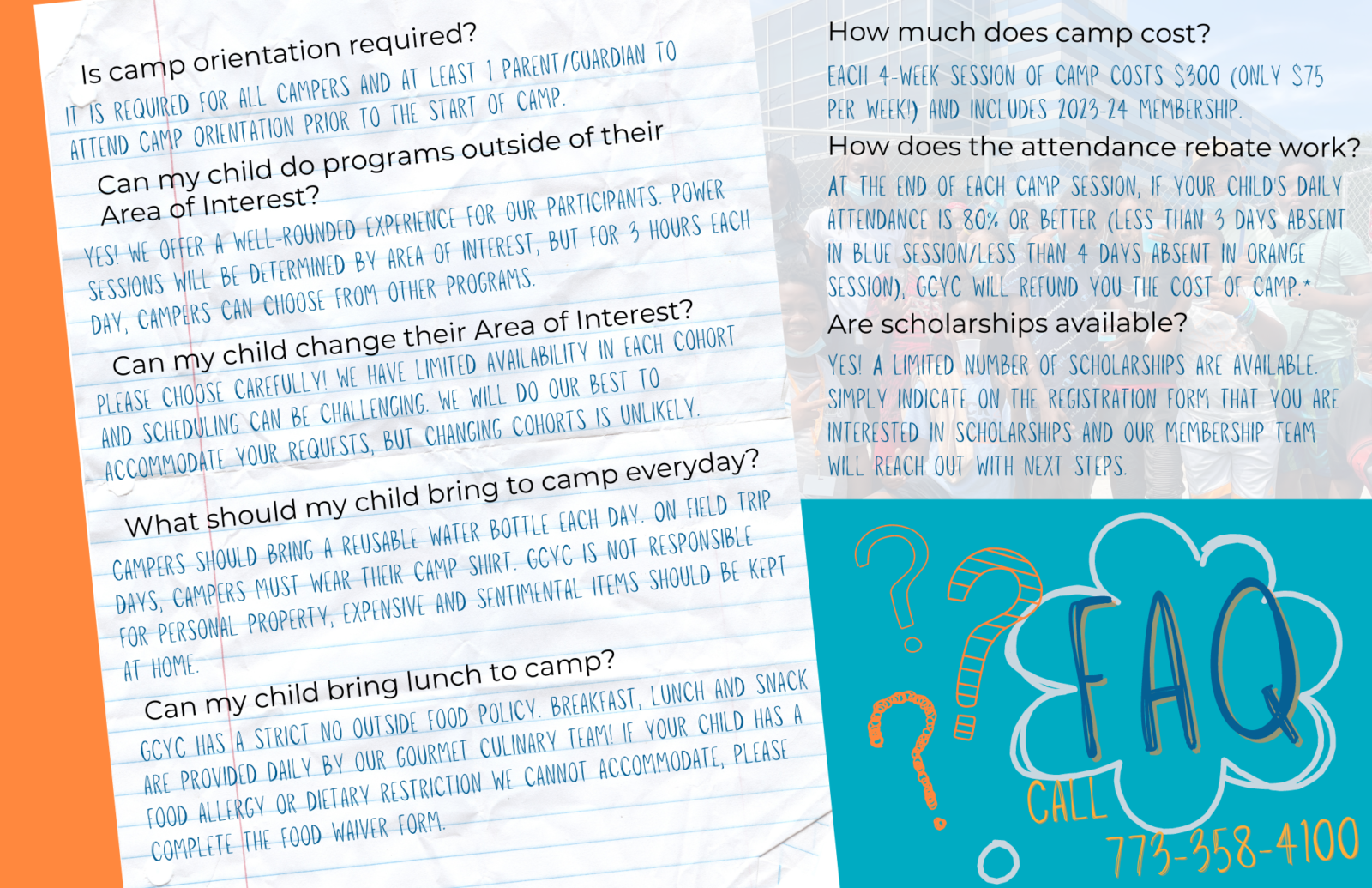 SIGN UP NOW WHILE SPOTS REMAIN. THEY ARE FILLING UP FAST!
Questions? Call Membership at 773-358-4100