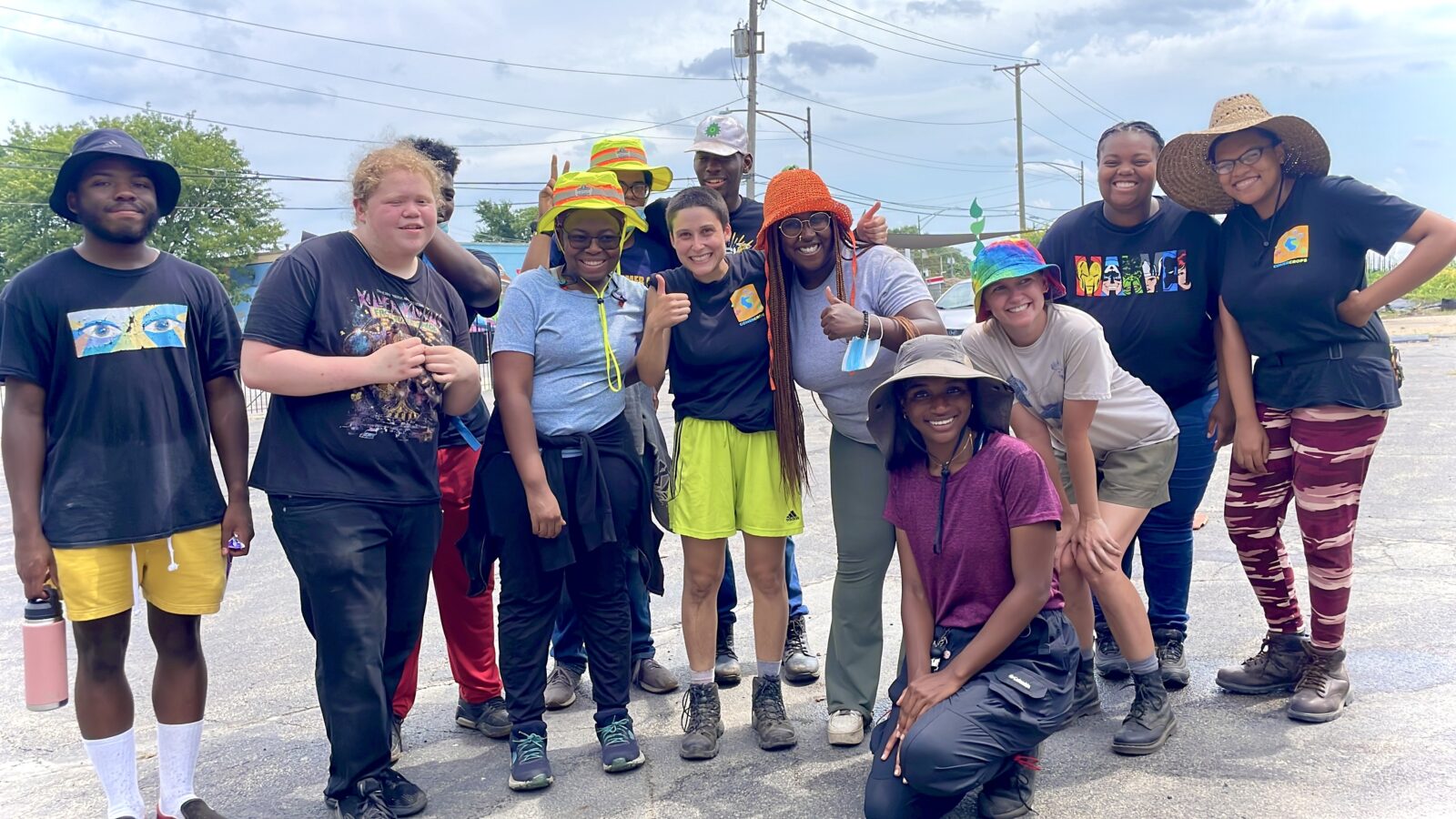 Join Us For A Truly Unique Benefit Experience
October 5, 2023
11:00 AM - 1:00 PM
@ Gary Comer Youth Center (7200 S. Ingleside Ave.)

You are invited to join us for a special event on our campus to learn directly from our young people how your support enables them to chart their own personal paths to success while positively impacting their communities. Tickets are $175 each. If you are unable to attend, please consider making a donation or buying tickets for parents and community leaders we'd like our supporters to meet. Every dollar helps us build personalized career pathways and enterprise learning opportunities for each of the 2,000 young people we serve annually.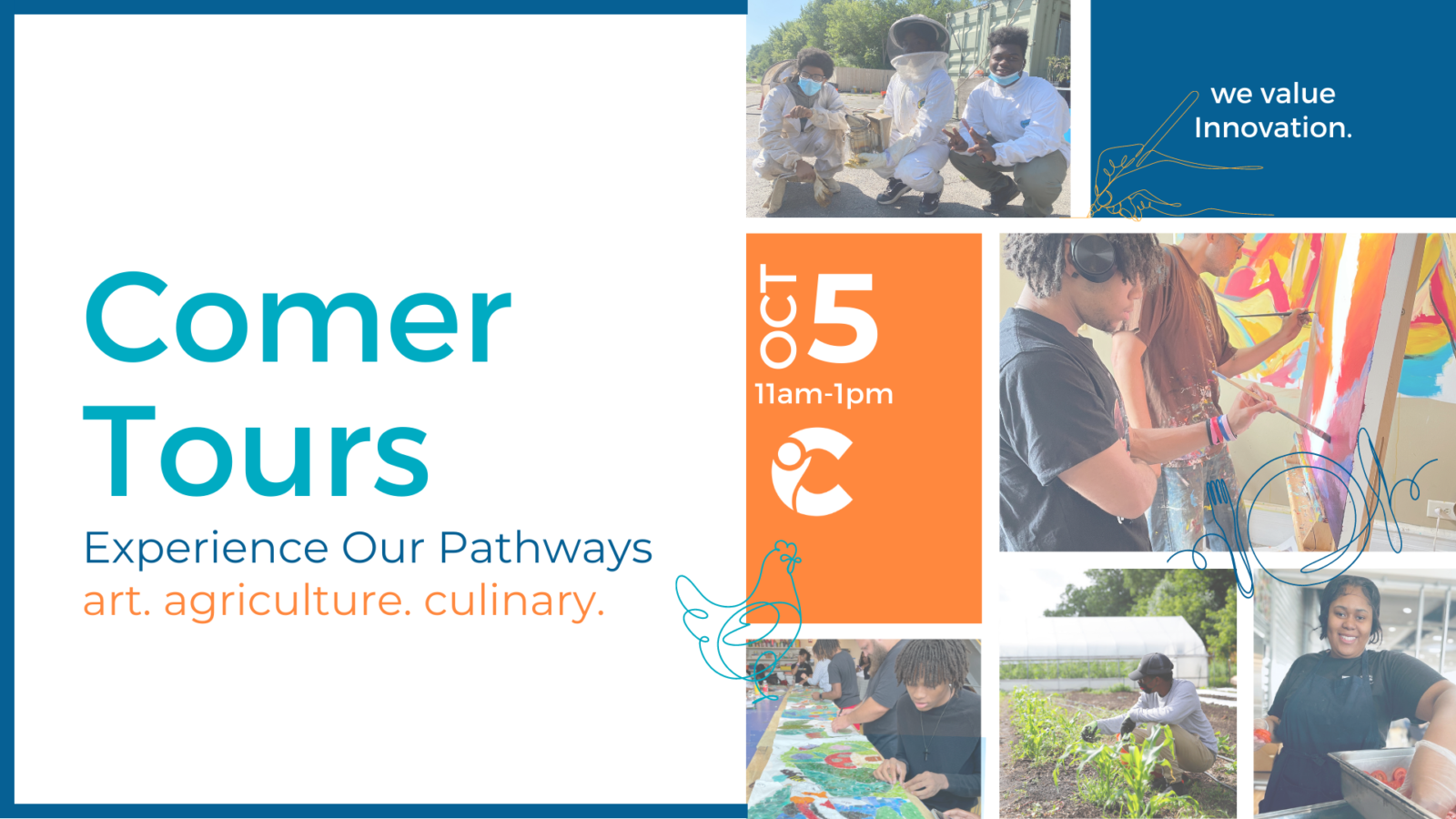 Join us to help raise critical funding to expand and enhance our personalized enrichment and exploration opportunities, activities, and experiences for the exceptional youth we serve from over 100 schools across Chicagoland and beyond. We deliver high-quality programming on our one-of-a-kind youth development campus with best of breed partners leveraging nearly 20 years of innovative, data-informed afterschool enrichment, career skill building, and entrepreneurial education.

Please consider buying tickets for yourself, family, friends, colleagues and for the first time, you can purchase tickets for parents, community leaders and other local dignarities we would like you to meet. If you can't attend, please consider making a donation and sharing our event with others.
Sponsor Our Benefit!
If you have questions about event sponsorship or custom opportunities, please contact Michele Lacy, Development Manager. mlacy@comercampus.org or 773-358-4075
You're Invited!
Your Support Fuels Our Unique Learning Enterprise Engine
Every day we are incredibly inspired by the accomplishments made by our young people especially during these challenging times. Despite the odds and obstacles in their way, our young people have graduated, been accepted to college, embarked upon career journeys, helped support their families and given back to their communities.
Your donation, ticket purchase and/or sponsorship helps provide essential enterprise learning skills and entrepreneurial education for thousands of deserving, inspired youth.

Please mark your calendar for October 5, 2023 and share with friends, family and colleagues who we are certain will also enjoy this special event.
---
Thank you for your generous contribution and support of our mission. We are honored to work alongside you in preparing young people for college, careers, and futures as well-rounded global citizens.

Whether you will be joining us for the Benefit or not, our life-changing work would not be possible without your help. We hope to connect with you soon!

MEDIA ALERT:
Comer Tours Benefit on Thursday, October 5th, 11 am-1 pm
CONTACT:
Doug Kenney, Dir. Marketing and Communications
dkenney@comercampus.org
310.200.1020
FOR IMMEDIATE RELEASE: September 29, 2023
(Chicago, Illinois) – Gary Comer Youth Center is hosting our first-ever Comer Tours Annual Benefit. From 11 am - 1 pm on October 5th, our youth will be providing guests with immersive tours, demonstrations, and interactive exhibits from our Urban Agriculture, Culinary Arts, and Fine Arts programs on our one-of-a-kind, youth-led farm at 7200 S. Ingleside Ave on the South Side.
Our Comer Crops Crew Interns will provide interactive, guided tours of our farm, orchard, and garden including hands-on learning stations. Some of the immersive tour highlights include holding or feeding our chickens, harvesting ginger from our high tunnel, spreading cover crop to help prevent soil erosion, and much more!
Our Culinary Arts Apprentices will be making gourmet pizzas with ingredients harvested by Comer Crops Crew members while debuting our youth-built, wood-burning, brick pizza oven. The culinary team from Truth Be Told Tavern, who provide career exploration experiences for our aspiring young chefs, will craft delicious apple tarts using honey from our farm. The apple tarts will be on the restaurant's menu from Friday, Oct 6th – Sunday, Oct 15th, with $2 from every sale being donated to the Center.
Youth from our Fine Arts programs will showcase and sell exquisite mosaic glass tables, original paintings on canvas, handmade jewelry, holiday cards, and more! We'll have live art exhibits featuring youth artists and their professional artist mentors from Pigment International, including Paul Branton and Kristen Williams. Artists Blake Lenoir and Brenda Dickerson from Paint the City will be leading a collaborative mural project you can help paint with our youth.
We can't wait to show you our impact in action. To learn more, get tickets, or make a donation, please visit http://comercenter.org

About Gary Comer Youth Center
We are a state-of-the-art development and enrichment center on a one-of-a-kind youth campus focused on the well-being and happiness of our young people. Our goal is to help our youth members discover, learn, and grow while feeling supported and connected with caring adults and respectful peers. We are a place where our youth members can explore their interests, build new skills, find their passion, and forge their personal career pathway. We believe our young people can be anything they want to be and are focused on developing well-rounded global citizens who reach their full potential while contributing to their communities.
It's All Here®