Youth and Family Counseling
Our counseling team is here to support the mental and emotional well-being of all of our young people.
Caring for our youth and their families
Youth have access to counseling services through their membership. Appointments can be scheduled on an impromptu or on a regularly scheduled basis.
Counselors take care to provide:
A safe space for youth to have a group or one-on-one session
Strategies for managing stress and difficult situations
Support for youth dealing with abuse, neglect, and other challenges
Family and crisis counseling
Our Counseling Team
Dominique Bolden
Dominique Bolden, born and raised on the south side of Chicago to two loving individuals is the youngest of three children; Bryana Johnson, Antonio Johnson, and Dominique Bolden. Growing up in the inner city, times were often rough for the young children as they saw and were exposed to things not suitable for children; Bryana, Antonio, and Dominique were forced to grow up before their time. Both parents were seduced to the street life and it wasn't long before drugs and gangs were introduced into what used to be a loving home.
As the drugs and gang affiliations began to run its course, both parents found themselves in prison. Initially, the three children attended James McCosh Elementary School but as the parents went to prison and Grandmother took custody of the three adolescents, they were quickly taken out of the neighborhood school and transferred to St. Columbanus Catholic School.
After graduating from St. C, Dominique attended, played basketball at a high level, and graduated from one of the most prestigious high school institutions in the city; Whitney Young Magnet High School. Attending this school allowed Dominique to not only meet what would turn out to be lifelong best friends, but it would give Dominique the opportunity to attend college for free on a full athletic scholarship.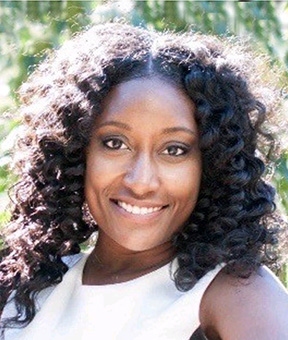 Tatianne Butler
Tatianne "Tati" Butler has worked as a youth advisor for the Gary Comer Youth Center since September 2019. She left her role as Assistant Director of Marketing for the Chicago-Kent College of Law to return to youth advising, one of her personal and professional passions. Her experience in youth involvement began during her time in undergraduate school at Northern IL University where she was a mentor and academic coach for the students of Dekalb High School for three years. Following her time at NIU, Tati was also an enrichment instructor and mentor for Moraine Valley Community College's Career Connections Youth Program for at-risk high school students. Tati earned her master's degree from the Loyola University Quinlan School of Business, during the time she worked for Loyola's School of Social Work as an advisor - while also earning certificates in the social work field. She still volunteers with youth in her spare time, and she is interested in pursuing a doctorate degree in psychology.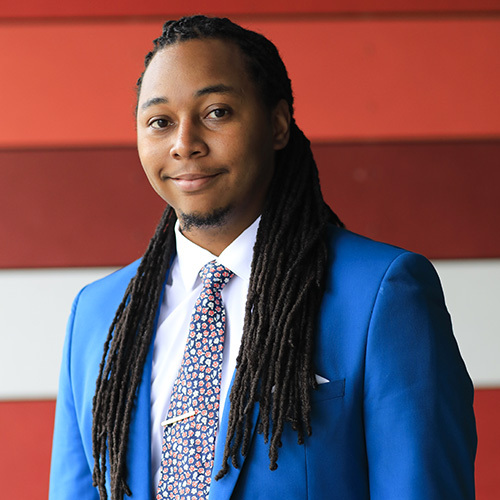 Rickey Layfield
Mr. Layfield is a Chicago native that graduated from Hyde Park Career Academy. He obtained his bachelor's degree in Political Science from Northern Illinois University in 2013 and received his Master's in education with an emphasis in student affairs in 2016. His event planning background derives from serving as the President of the Campus Activities Board at NIU, where he was tasked with leading 12 event planners in the execution of 24 events per semester, with a budget of $364,000. Mr. Layfield was able to assist in the planning of several diverse events from 2009-2013. His marketing and branding skills derived from co creating Campus Live Radio, Liberated Minds Organization and serving as the social media intern for Northern Illinois University. His student development background emerged while serving as a Graduate assistant for Trio Student Support Services, Residential counselor for Upward Bound, Program Intern for Chicago Cares One Summer Chicago Program a. Mr. Layfield currently serves as the VP of Programming of the Urban Male Network, Brother of Alpha Phi Alpha Fraternity Incorporated, Curriculum Specialist for Becoming a man Program and Youth Advisor for Gary Comer Youth Center.