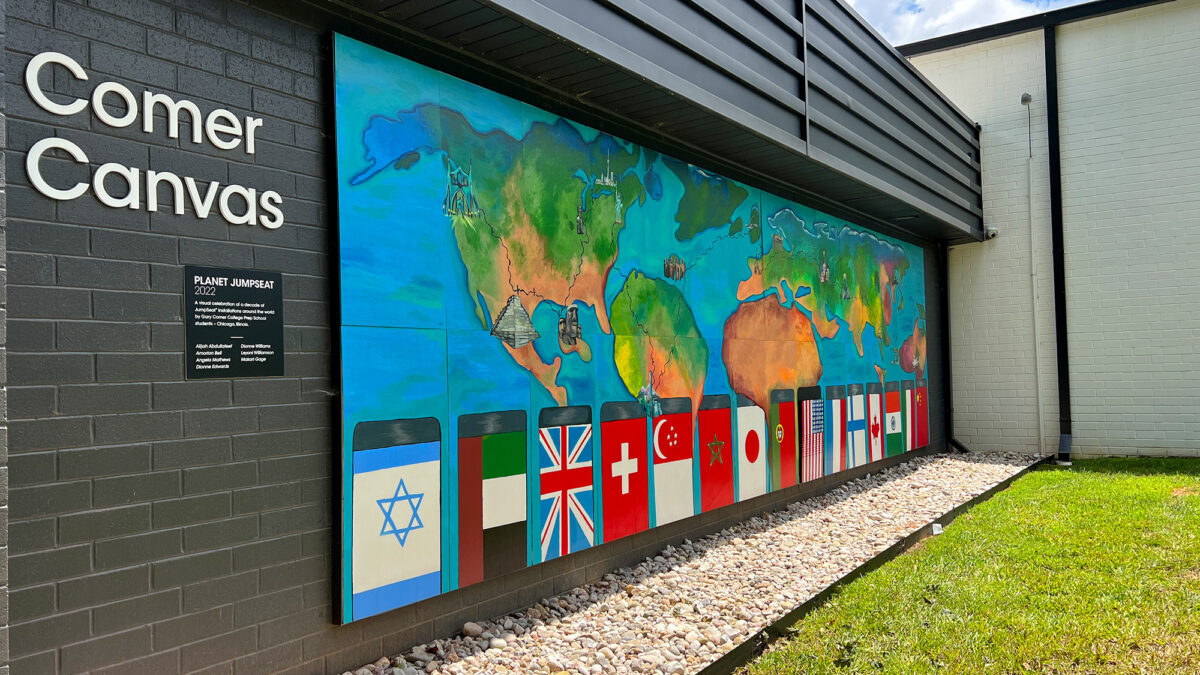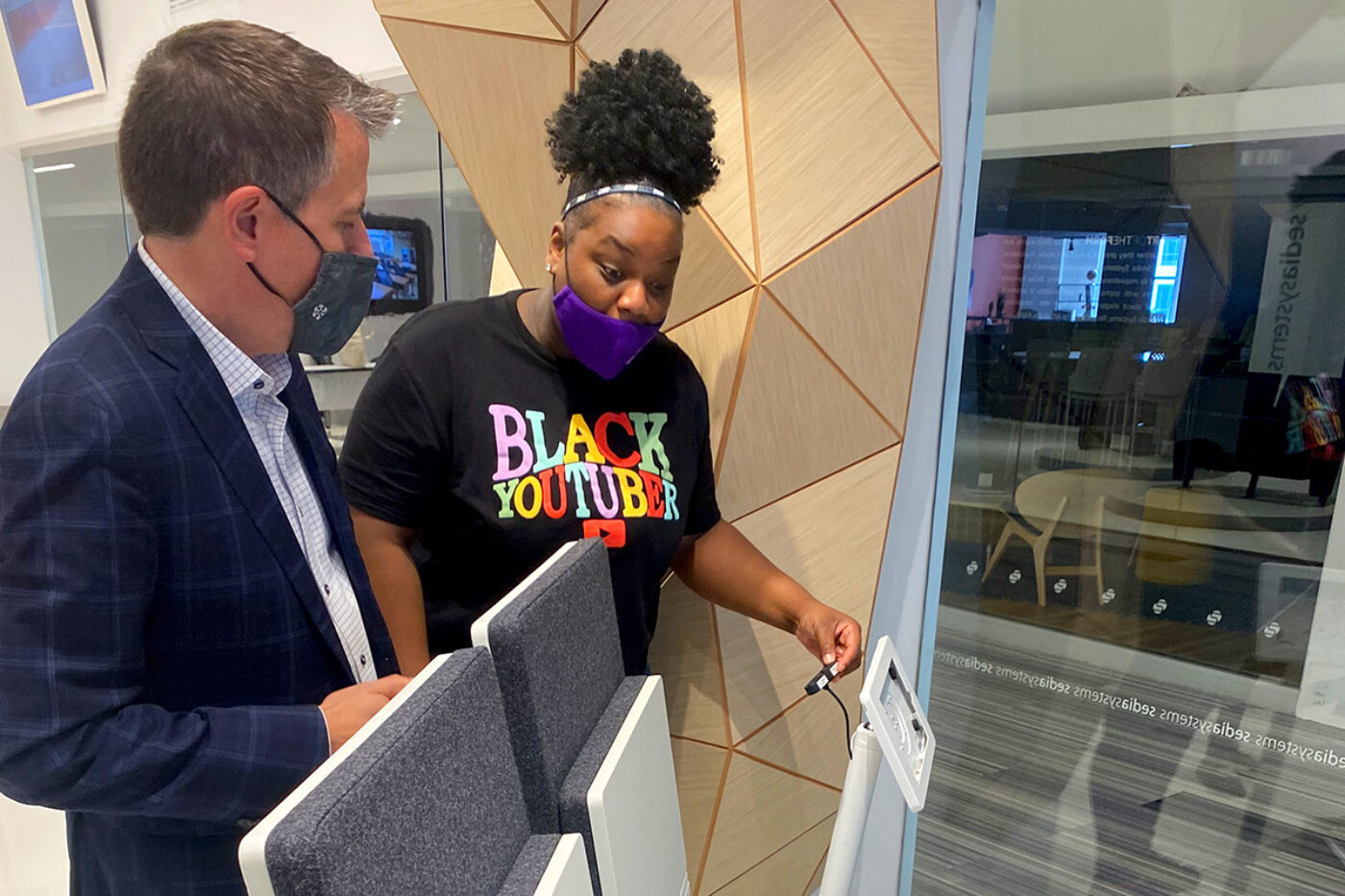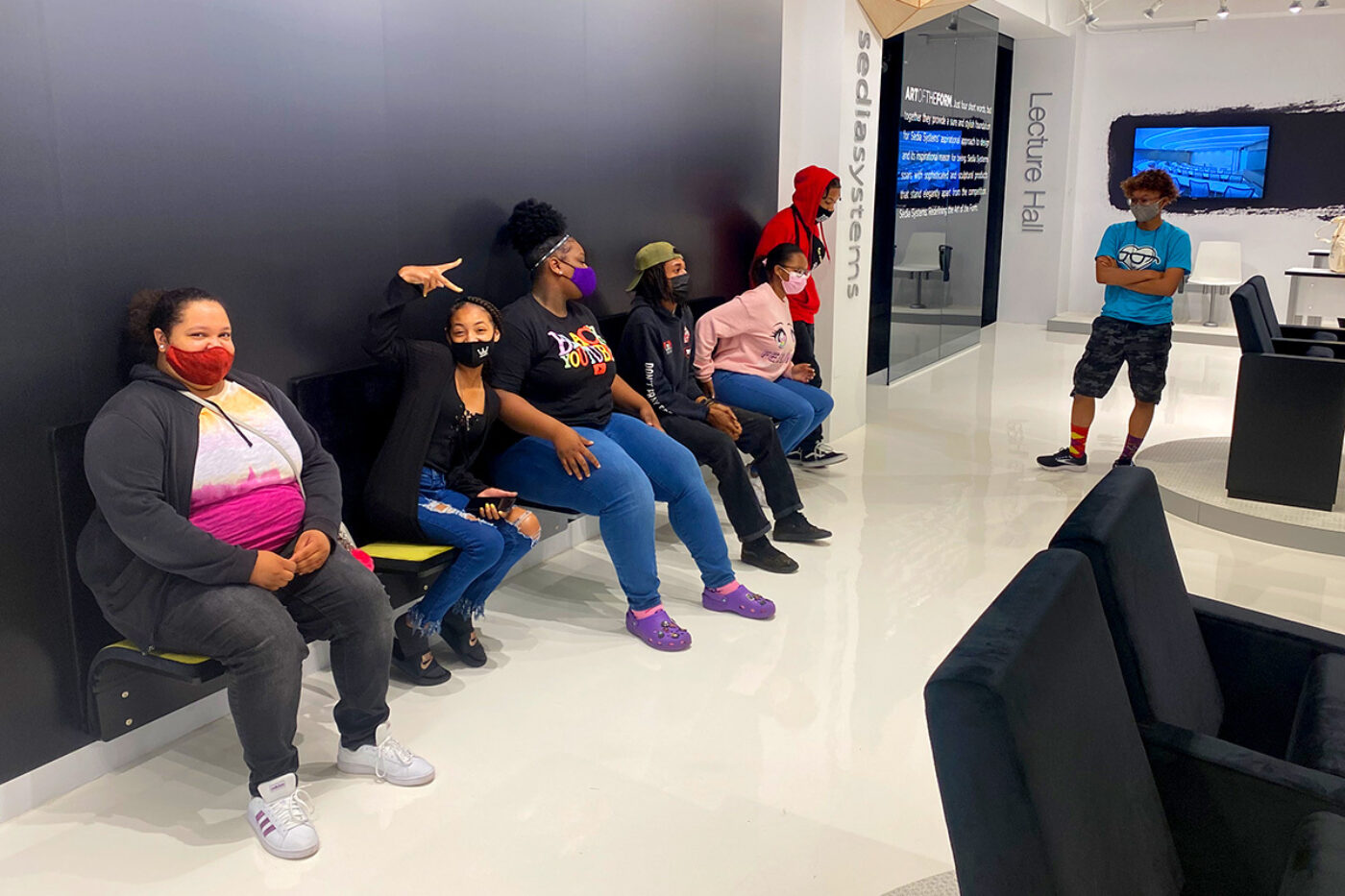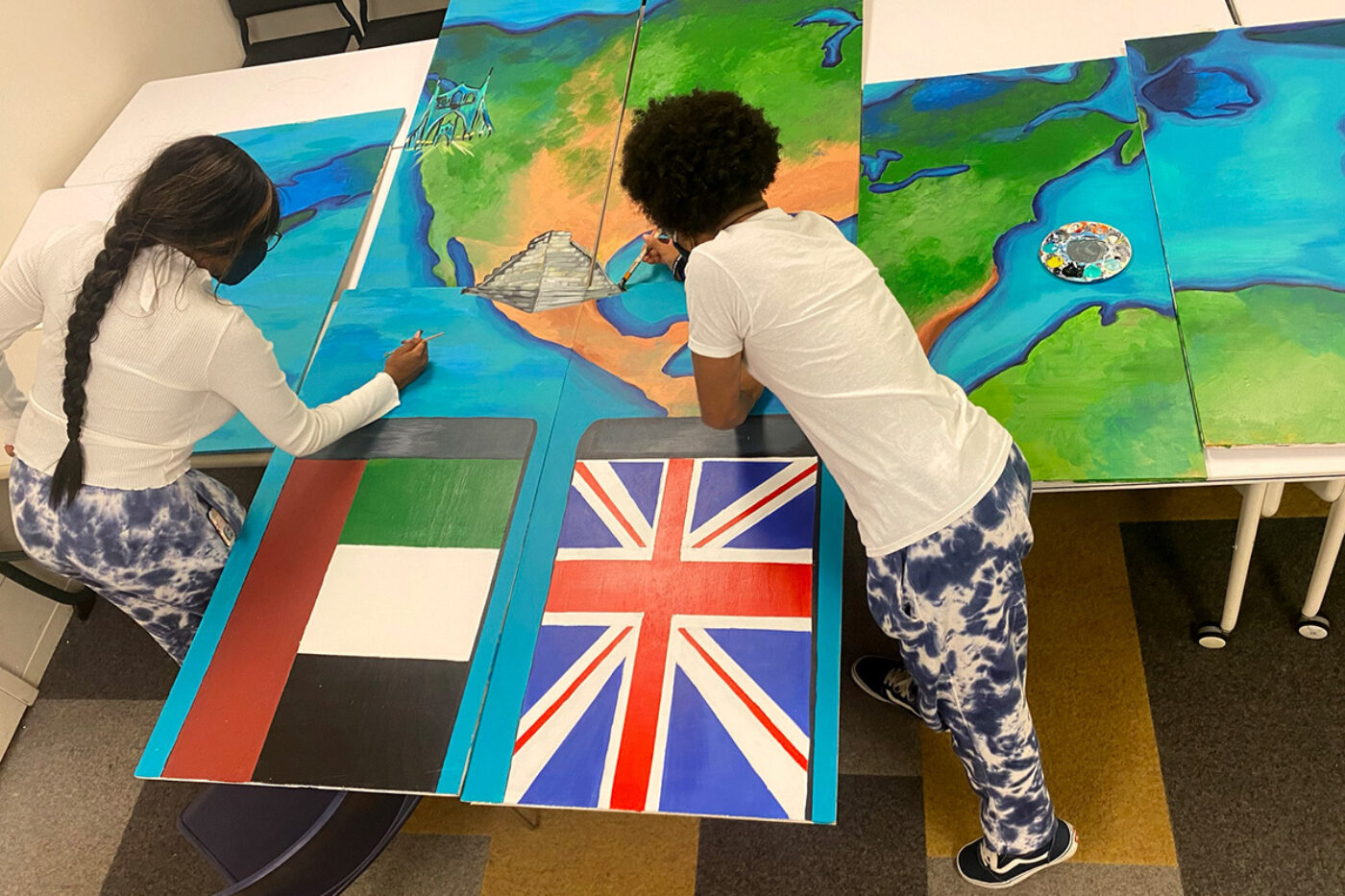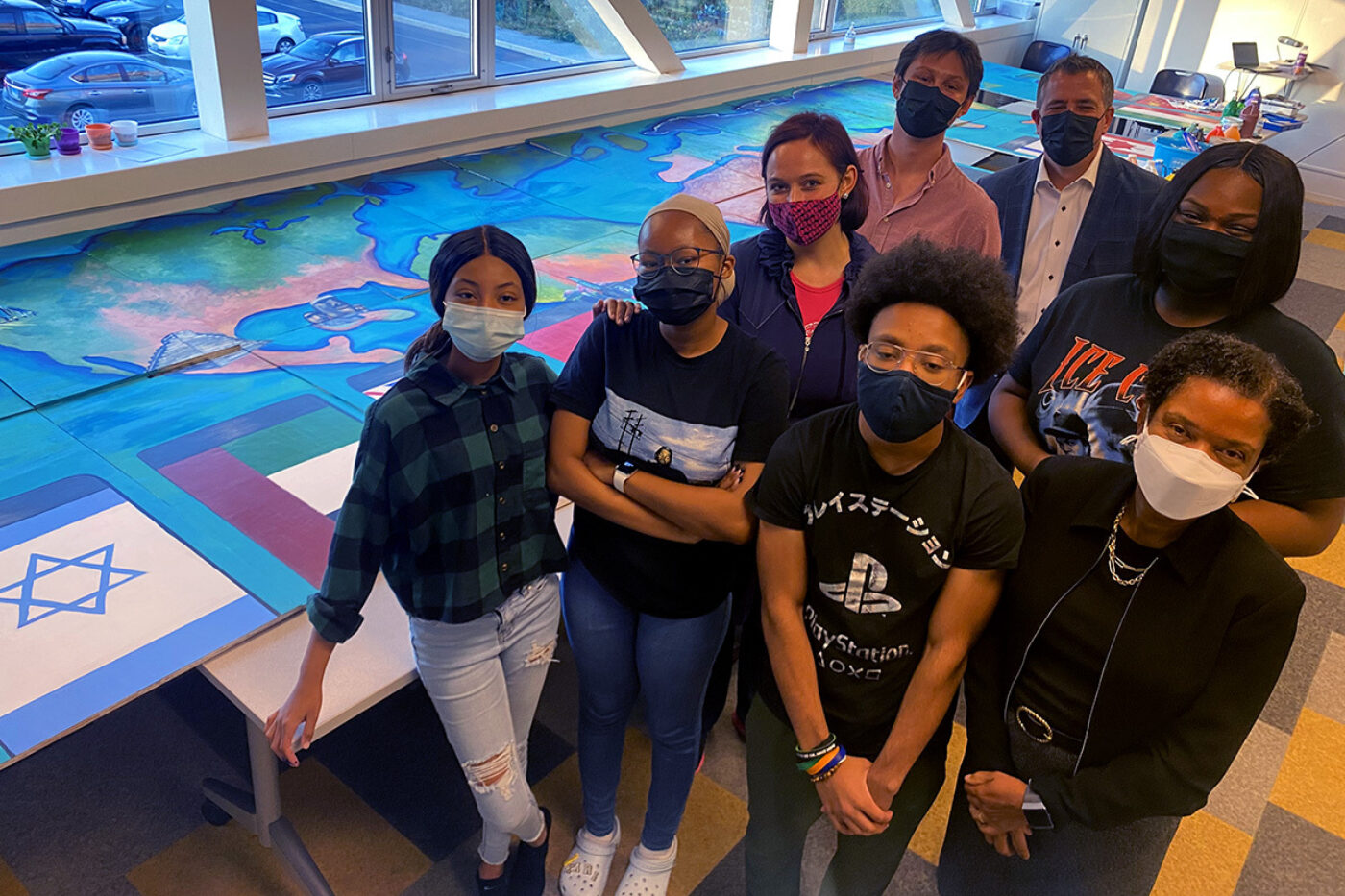 Sedia Systems unveils new custom-designed mural
Congratulations to these amazing artists behind Planet JumpSeat 2022!
Alijah Abdullateef
Amorion Bell
Angela Mathews
Dionne Edwards
Dionne Williams
Leyoni Williamson
Makari Gage
The project began in spring 2021 in conjunction with Sedia Systems opening a furniture manufacturing plant in Asheboro, North Carolina. Sedia, a Chicago-based global manufacturer of lecture hall and auditorium furniture, commissioned the mural to beautify a 30x10 foot section of their new façade.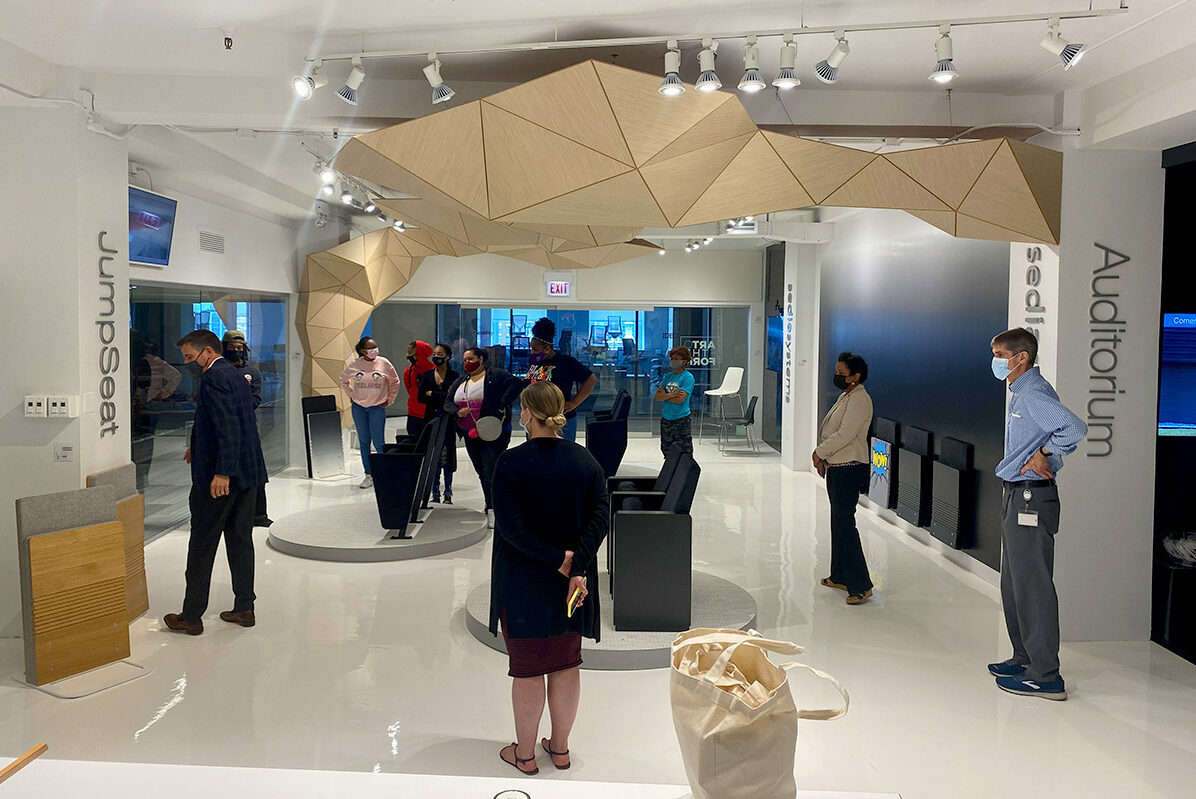 The artists met with Sedia founder and president Wilson Troup to discuss the project's parameters and vision. Working with teaching artist Daria Amerik, the artists then developed 6 concepts and pitched them directly to Mr. Troup. After his feedback, they collaborated to finalize the chosen design.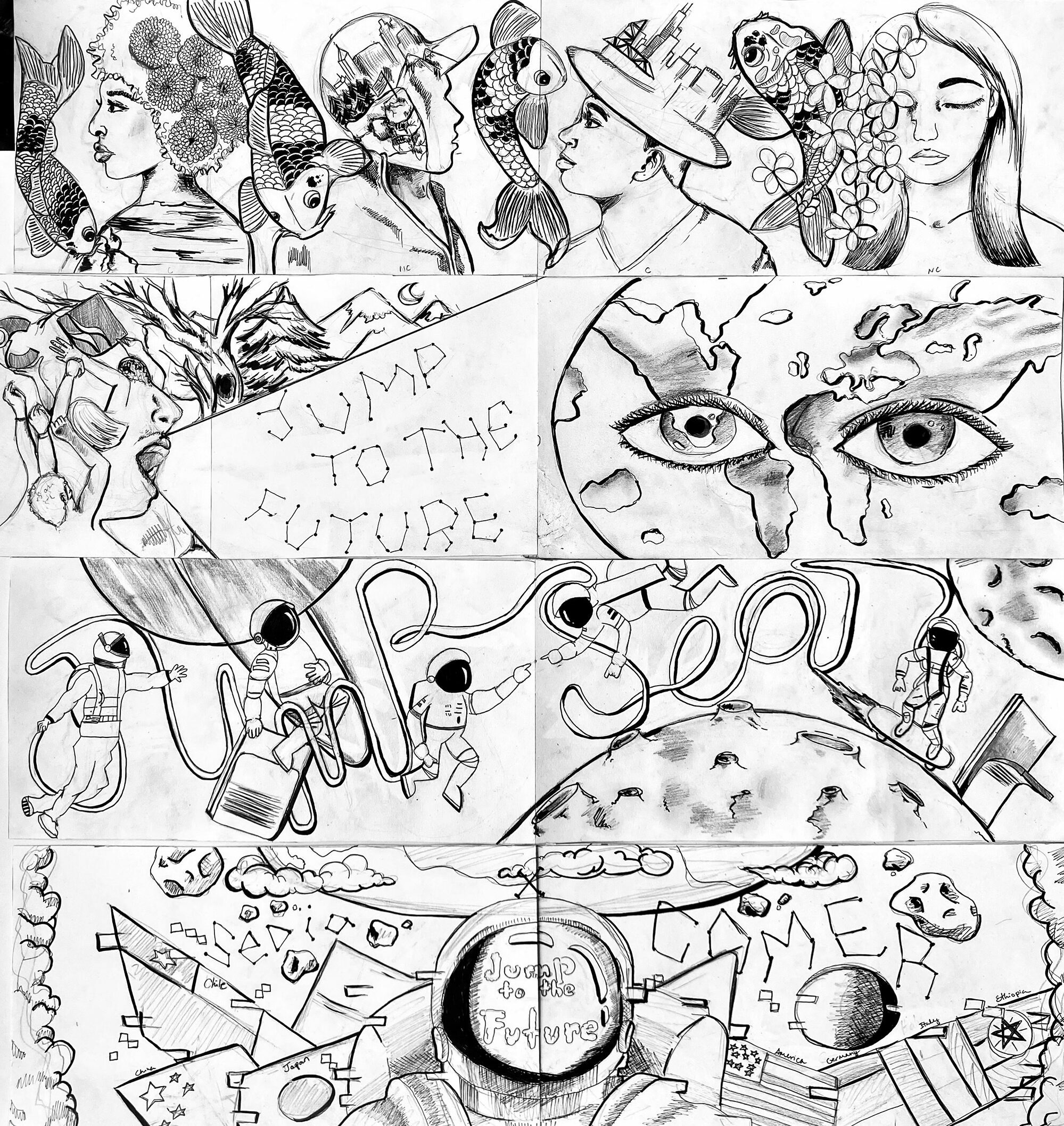 The final piece tells the story of Sedia's award-winning JumpSeat. The mural pinpoints where the seats are in use around the world.

Once the final design was approved, they transferred the drawing to wood panels and got busy! Youth learned about world landmarks and public art. The 7 artists experienced the process from brainstorming ideas to bringing a professional level commission to completion. Skills included: project pitching, planning, and project management; public speaking; fine art techniques, graphic design skills, illustration skills, mural painting skills, problem solving skills and collaboration.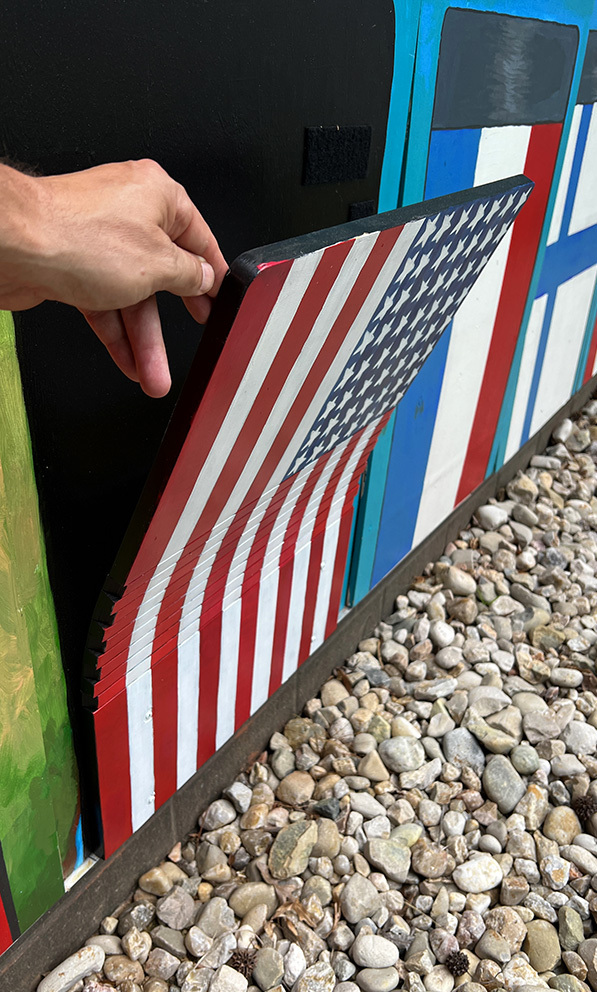 The mural was completed in late August 2021 and delivered to Sedia's plant where it was installed.