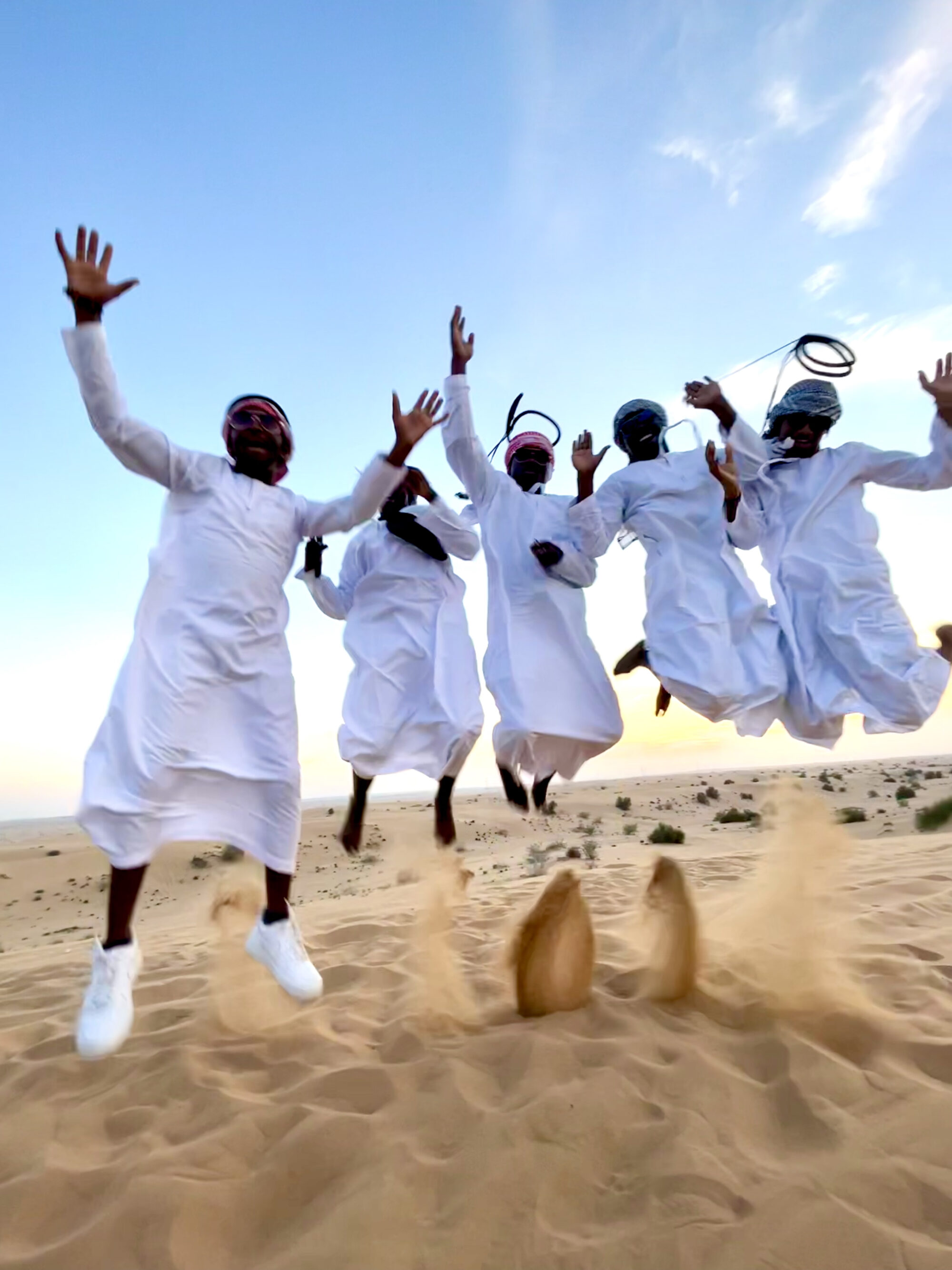 As a mentor at CHAMPS, I was privileged to chaperone four mentees on a magical trip to Dubai. In collaboration with The School Days Foundation and their founder, Eric Thomas, this was the first international trip for the mentees. Many still needed a passport and, in some cases, a state-issued ID along with the required documents to obtain them. As a result, we spent eight months of thoughtful preparation - filling out applications, paying fees, and submitting them all in time for our travel date. In addition to these skill-building tasks, we also planned out how to pack for the trip to "travel light" with only the essentials. This included carefully choosing proper attire that was light, breathable, and comfortable, along with getting money packs to keep our passports and money secure when traveling. While Dubai is a modern, transformed city, it is in a desert, so it is critical to have clothes for both the hot days and cool nights.
We absolutely loved our trip. Some of the highlights included staying at The Palm Jumeirah, visiting the Burj Khalifa (the world's largest tower) with beautiful views of "New Dubai" vs "Old Dubai" from the 126th floor, relaxing in the comfort of the world's largest resort and waterpark and riding camels at a desert safari. The trip was more amazing than any of us could have conceived - a combination of style, luxury, and cultural learning. For many people living in the inner-city of Chicago, the opportunity to travel outside your community is rare, let alone visit another country. This extraordinary adventure provided us with the space for imagination, wonder, and reflection to bring back to others. Dr. Eric Thomas gifted CHAMPS with this opportunity because he believes in the impact that educating, exposing, and empowering Black and Brown young boys and men can have on their lives and others. As someone who was houseless for many years and struggled to overcome the immeasurable difficulties of growing up poor in a poverty-stricken community in Detroit, Dr. Thomas established the School Days Foundation because he is determined to pay it forward to students and young adults. This trip accomplished that and more. The opportunity of being exposed to another culture and learning the customs of others has created a dimensional shift in the lives of the mentees and mentors, ready to bring about change.
The week-long travel opportunity included stops in 4 different countries on three continents. It expanded personal perspectives, provided a deeper understanding of international issues and conversations, developed new layers of cultural sensitivity, and fortified new depths of empathy and promise for others. It is truly a blessing, and I am eternally grateful for the opportunity.

- Oluseyi Olaleye, Comer Education Campus, Engineering Assistant and CHAMPS Mentor
To learn more about Olu, please enjoy this beautiful short film produced by Murmur Ring and Brown Planet Productions.