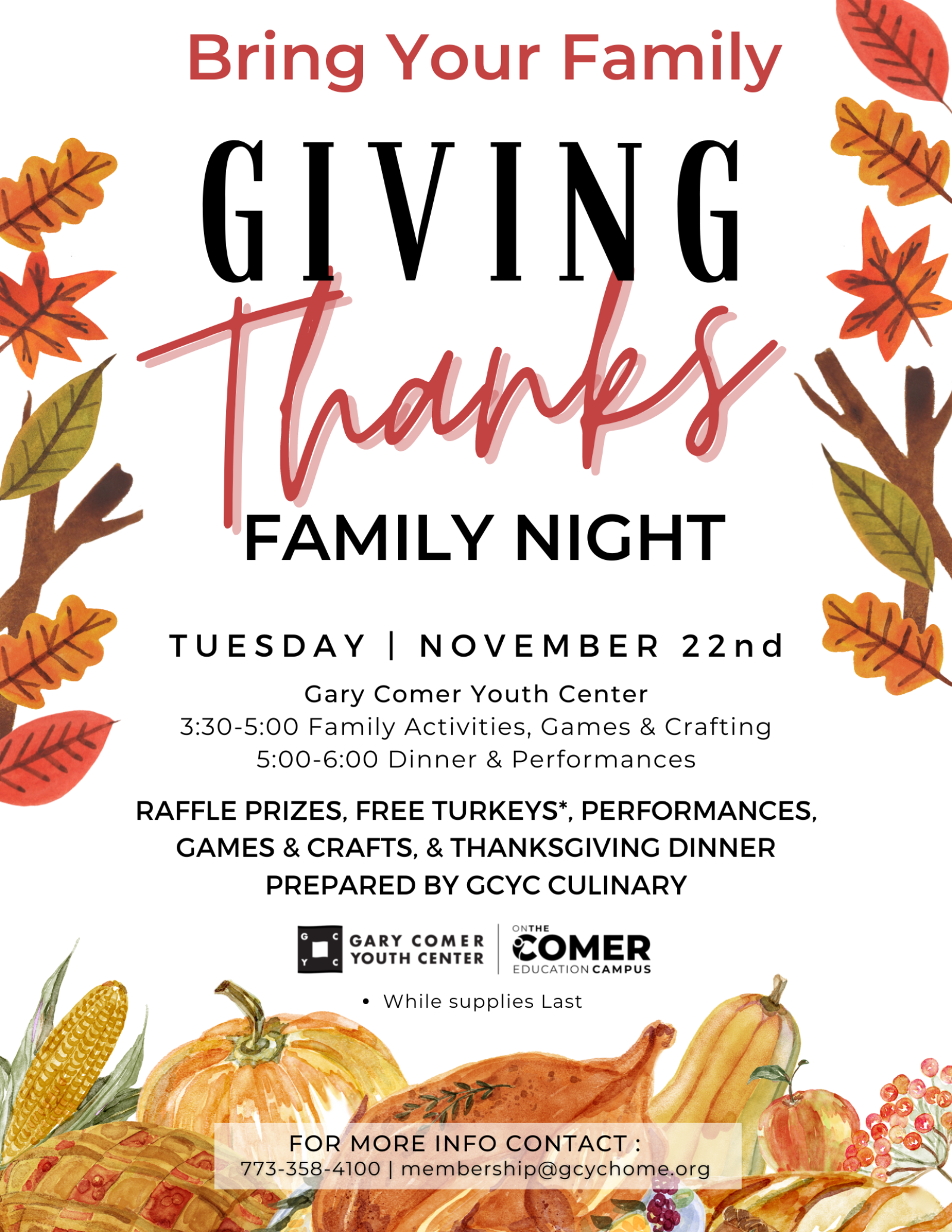 FOR MEMBER FAMILIES ONLY

3:30-5:00 Program Open House & Family Crafting
5:00-6:00 Dinner & Performances

Join us as we gather our extended GCYC family for a beautiful Thanksgiving meal prepared by our Culinary Arts and Urban Agriculture program participants, interns, apprentices and staff. Before our bountiful meal, we'll be hosting a program Open House to showcase all the projects completed and skills learned by our members. After dinner, please enjoy live shows by our performing art program participants. Throughout the event, we'll be raffling off prizes, giving away turkeys, playing games and doing crafts to celebrate our special community together. Please fill out this form to save your seat at the table and to let us know how many of your family members will be joining us. We can't wait to share this special time together. Thank you!
Our member family would like to attend Giving Thanks Family Night

Our member family would like the chance to receive a free turkey