FALL PROGRAM REGISTRATION IS OPEN! Have Questions? Call 773-358-4100. Ask for Membership.
We're excited for you to see all the awesome activities and events we have in store for your young person! Below are the program details for Grades 6th-8th (Middle School) and 9th-12th (High School) We have lots of new skill-building and career readiness programs to help our young members explore their interests, discover their passion and chart their personal career pathway!
Your yearly membership at our state-of-the-art facility provides access to our many activities such as STEM/Robotics, digital media, journalism, visual, cultural, music and performing arts, sound recording and engineering, urban agriculture at our farm and rooftop garden, culinary arts in our professional kitchen and cafe, sports and recreation on our soccer field, indoor gym and much more. Membership includes a free daily meal, one-on-one tutoring, counseling, mentorship, and other special events at no extra charge.

Our A Cycle (Fall) programming begins on September 25th. Spots are limited and going fast!!! In-person registration for caregivers is required for members under 18. Program registration is currently closed and will open this summer. Please sign up for updates by clicking "Get Our Newsletter" on the bottom of our site.

If you have questions please reach out to us ASAP. 773-358-4100. Ask for Ms. Ebony. Thank you very much!
6th-8th Grade Programs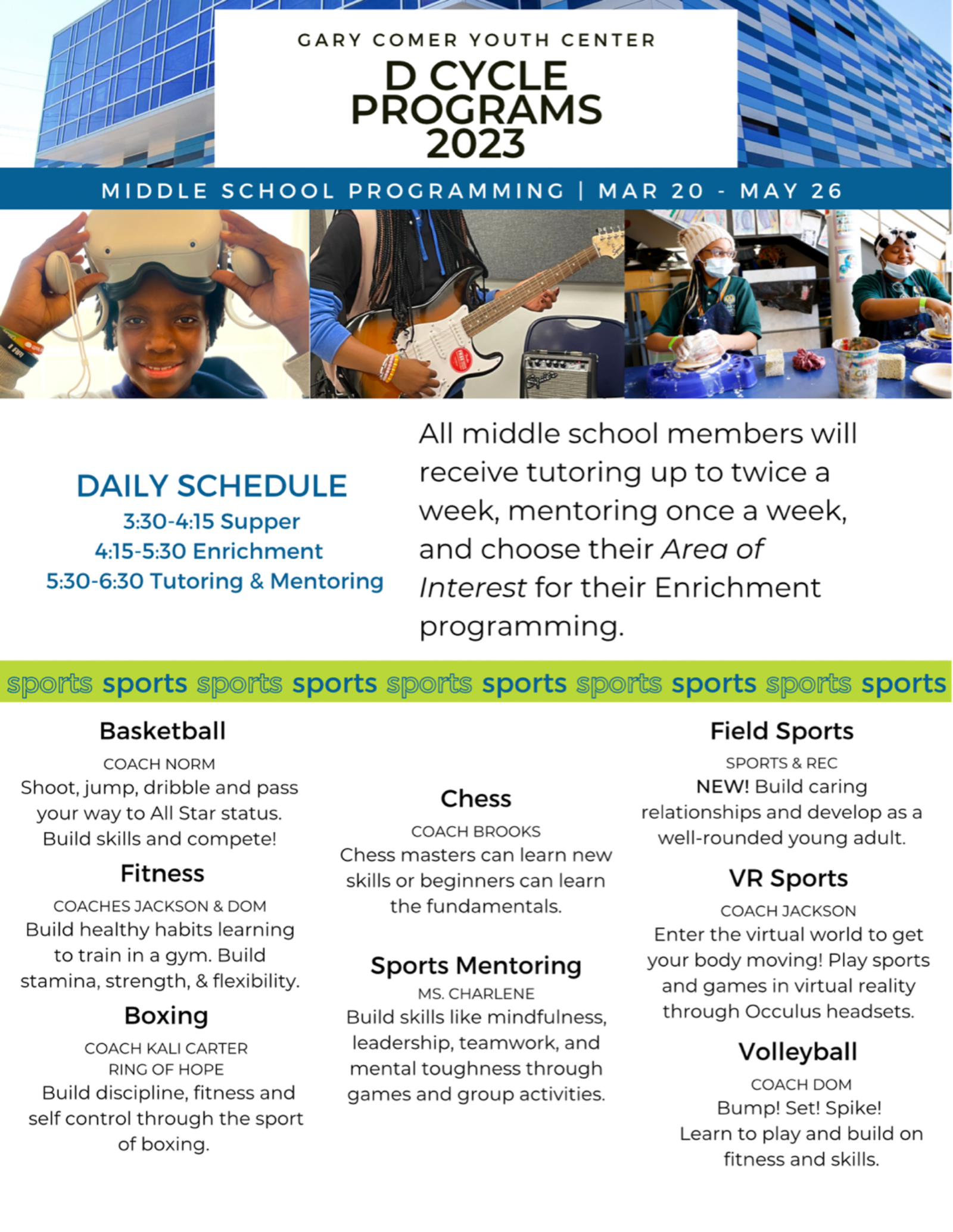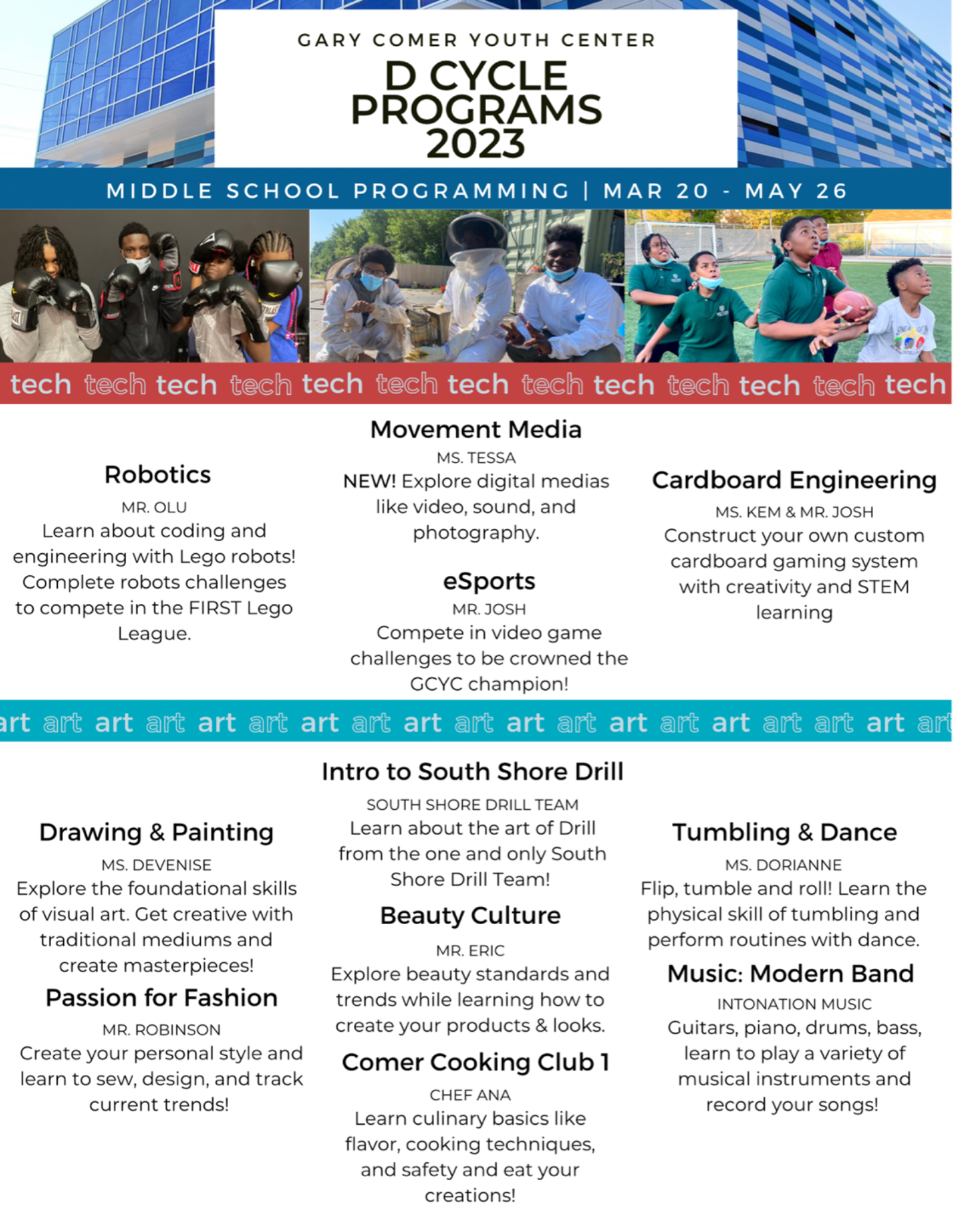 Teen Employment Opportunities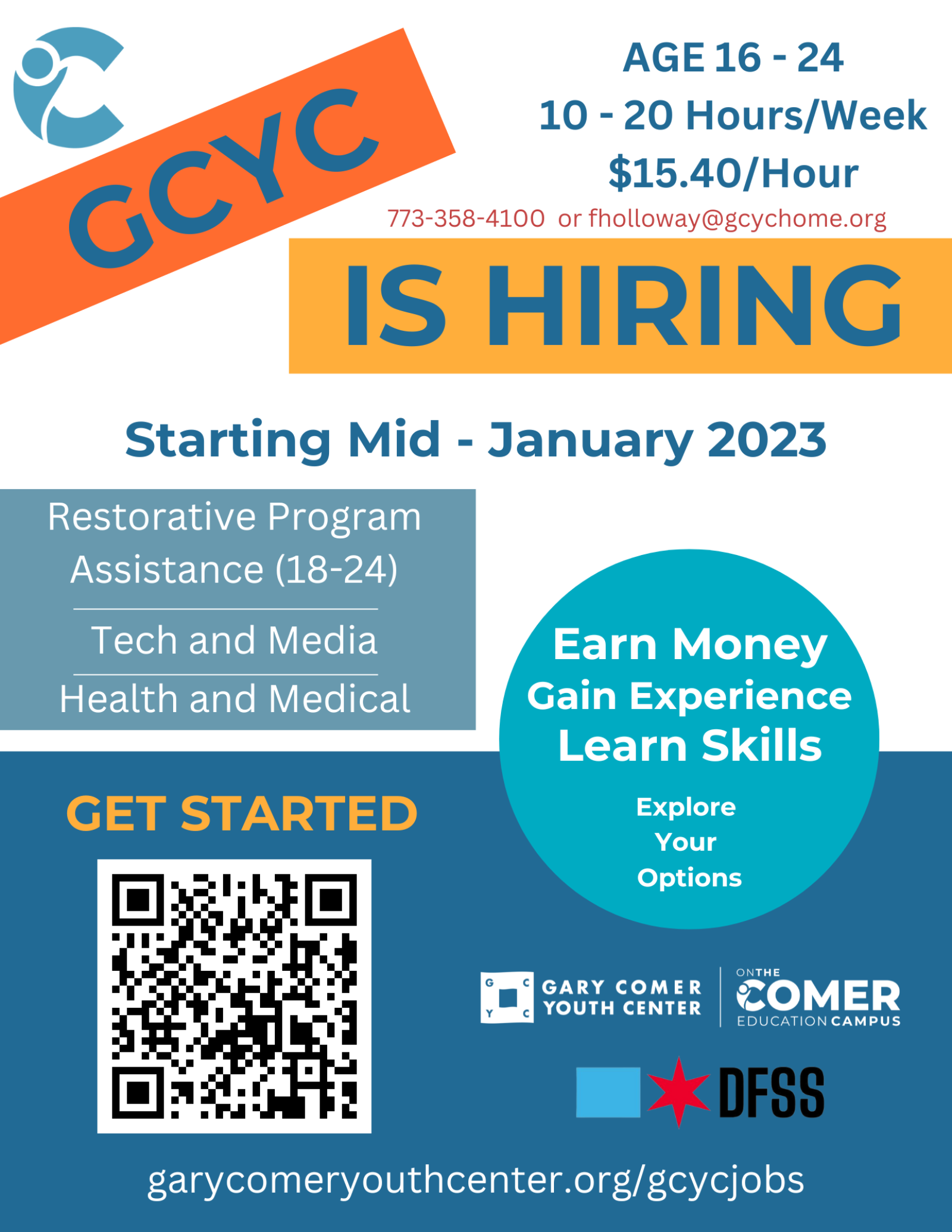 Program Providers
After School Matters

Dorianne Thomas

Eric Robinson
FIRST LEGO League
Focused Fairies
Howard Brown Health

Ignition Community Glass

Intonation Music

NextGen Stem

Northwestern Medill School of Journalism
Ring of Hope
South Shore Drill Team