Get paid to explore your interests and career options

Our vibrant young adult employment program guides hundreds of teens and young adults get experience and build skills via custom full/part-time positions, internships, apprenticeships, mentorships, and more in select industries. Building on the success of our Culinary and Urban Ag career skill building and project based learning on Comer Campus and beyond with leading public, private and civic partners, we hope to develop the most valuable employment exploration hub on the South Side and beyond.

Discover. Engage. Explore via hands-on skil-building experiences, career development training, collaborative workshops, and other guided interest exploration.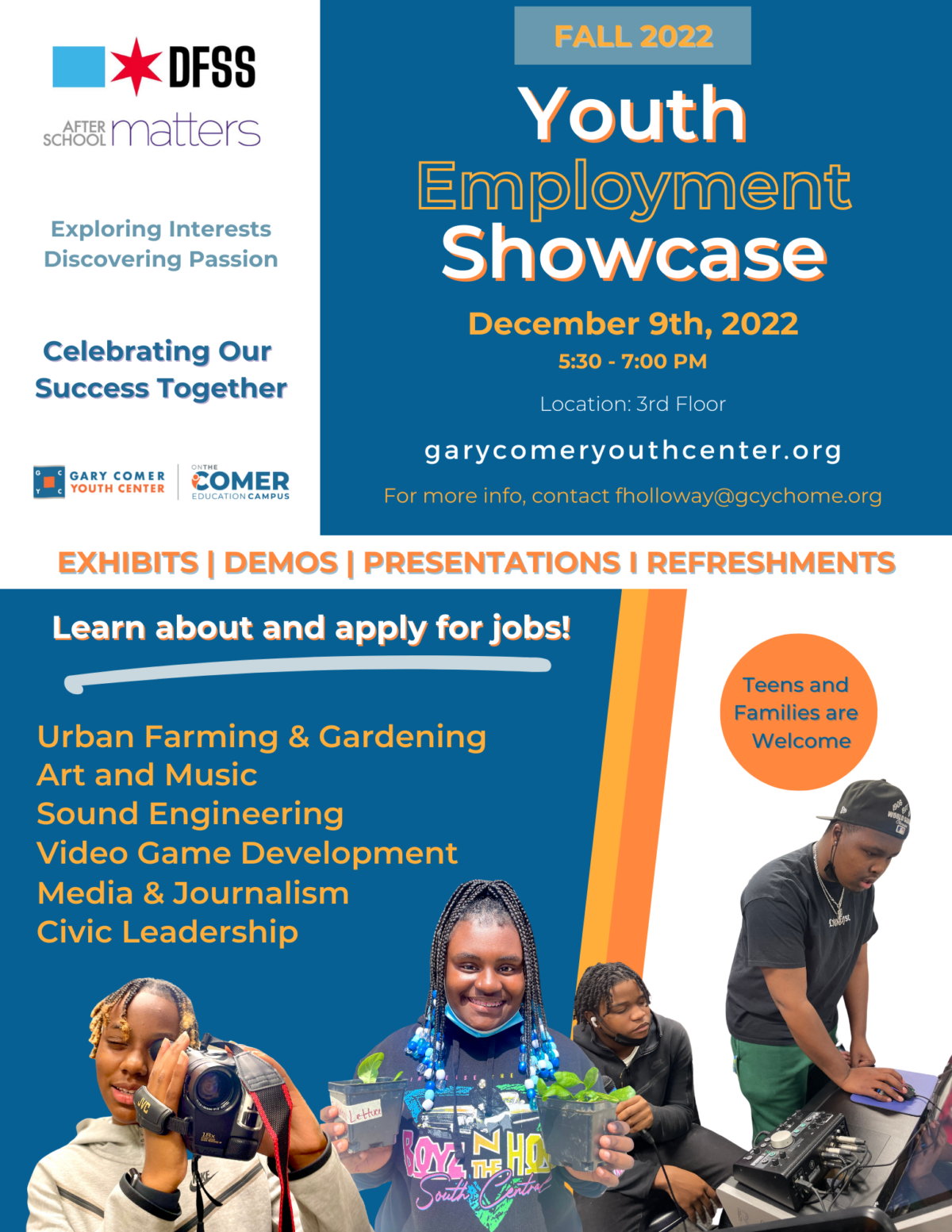 Explore Current Opportunities
After School Matters – SYGS, Art, Peacemakers, Video Game Creation, Leaps & Bounds, Internship
Summer Program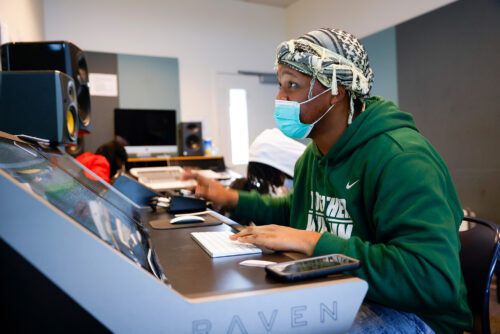 SYGS: Sound Engineering & Music Production
Art: Visual Art
Peacemakers: Community Engagement and Peace Building
Video Game Creation: Design & Code Video Games
Internship: Various administrative and program support
Leaps and Bounds: For youth going into 9th grade for Fall 2022
Open to Chicago residents.
Minimum Age: 14-18; High School Students or College Freshman
Comer Crops Crew
Year-Round Program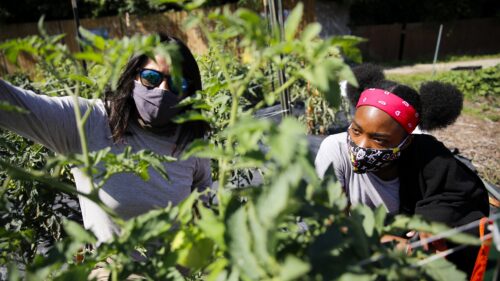 Members of the Comer Crops Crew Internship assist the Urban Agriculture staff to perform urban agriculture duties including (but not limited to) moving and preparing soil, planting, watering, weeding, harvesting, washing, and packing produce. Duties will be mostly outdoors in the Comer Education Campus network of gardens and relating to working the soil, caring for plants, and harvesting and distributing fresh produce.
Culinary Teen & Alumni Apprentices
Year-Round Program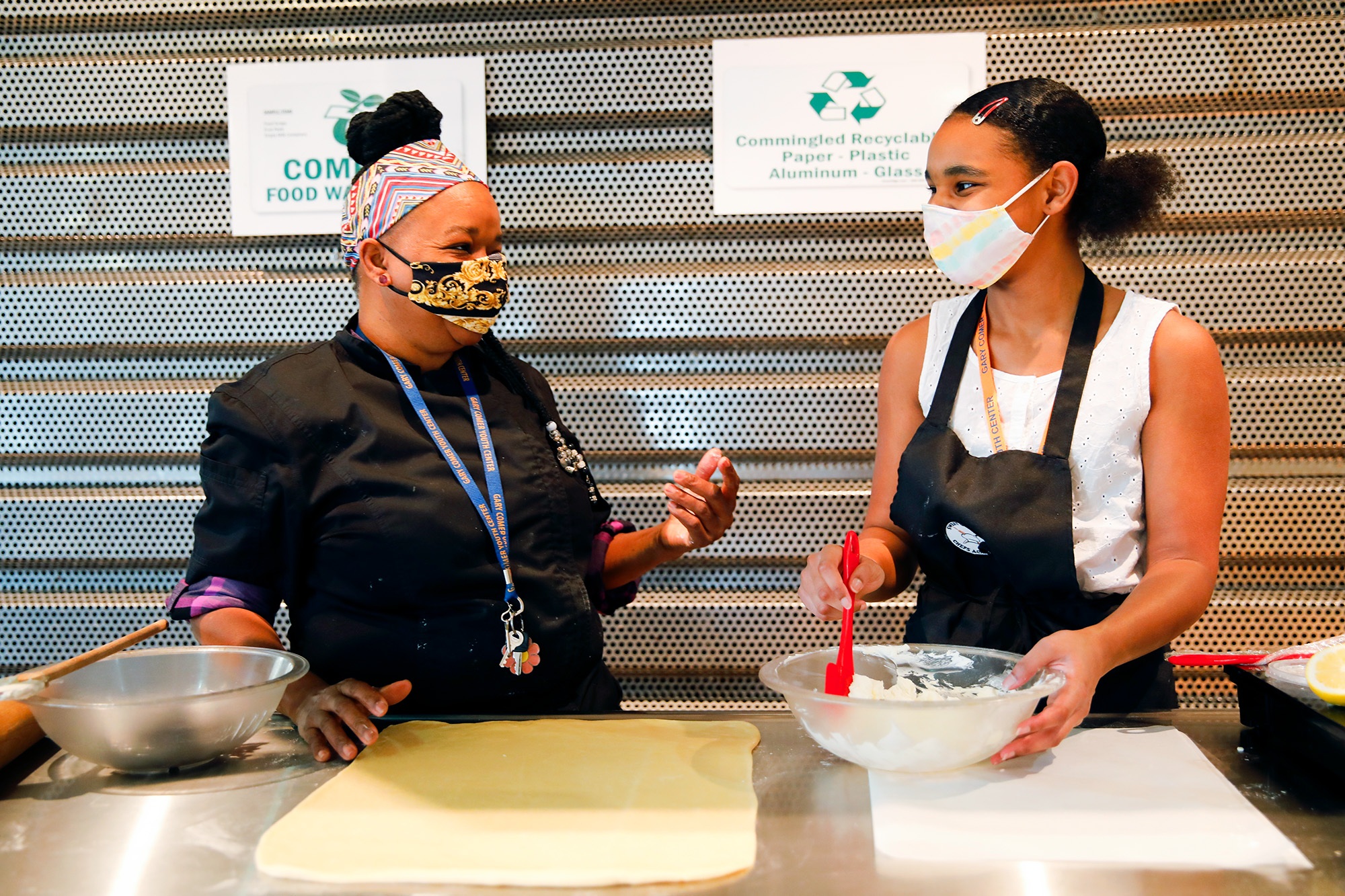 Culinary Workers follow safe work practices and assist the Culinary Department in executing food service delivery including snacks, meal service, Gary Station, out-of-school programming, and special events. Our Culinary Apprenticeship program has been approved by the U.S. Department of Labor.
Green Teens
Year-Round Program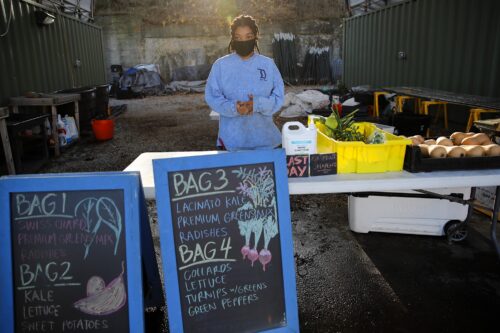 Green Teens is a stipend-based, green career exploration program. Green Teens participate in hands-on, indoor and outdoor activities focusing on green careers, urban agriculture, and community action. Teens maintain the Youth Center's network of gardens and participate in culinary arts in the Youth Center's full-service kitchen.
Open to High School students who are Chicago residents.
Minimum Age: 15+; Grades 10 - 12th
One Summer Chicago - SYEP or Chicagobility Program
Summer Program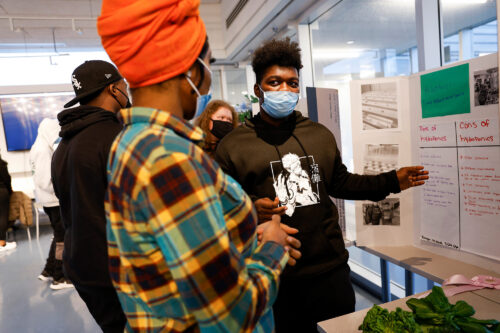 Through our partnership(s) with other community organizations, businesses, and agencies, the SYEP program allows us to employ youth to work either at GCYC or other partners in various departments, fields, and career areas.
In Chicagobility, high school teens explore through various projects and hands-on experiences the world of either Green Careers (urban agriculture and gardening), TunePad (creating and coding music), Civic Engagement (creating positive change and impacting their communities), or Entrepreneurship (various ideas and concept around creating a business).

Open to Chicago residents.
Age: 14-24; 9th Grade and up
One Summer Chicago - CYSC
Year-Round
Chicago Youth Service Corps is a year-round program where youth ages 16-24 earn money while supporting the City. The program offers opportunities for community service, project-based learning and leadership development. Chicago Youth Service Corps celebrates and welcomes diverse backgrounds and encourages you to bring your experience, background, and traditions to your service.
Open to Chicago residents.
Ages: 16-24