Preparing for future success
Our youth are prepared for post-secondary success by creating their own models for lifelong learning outside of school, backed by full, year-round academic support. Members have access to everything from one-on-one and small group tutoring to life skills coaching and college counseling services.

We're committed to nurturing the mindsets, skills, and tools necessary for post-secondary planning and collegiate success.

Academic Team Offerings:
Academic Coaching & High School Readiness
Leaps & Bounds - High School Transition Program
Upward Bound – College Preparation Program
Academic Skills Workshops
Mentoring
Social Emotional Programming
Career Pathway Offerings:
Custom Career Exploration
Personal Skills Assessment
Post-secondary Planning and Partnerships
Executive Function and Time/Task Management
Goal Setting and Decision-making

Career Skills Workshops, Trainings, and More
Experience: Mentoring, Shadowing, Personalized Project Learning
Support with Apprenticeships, Internships, and Jobs on Comer Campus and beyond
Youth Enterprise and Entrepreneurship
Innovative New Models, Platforms and Approaches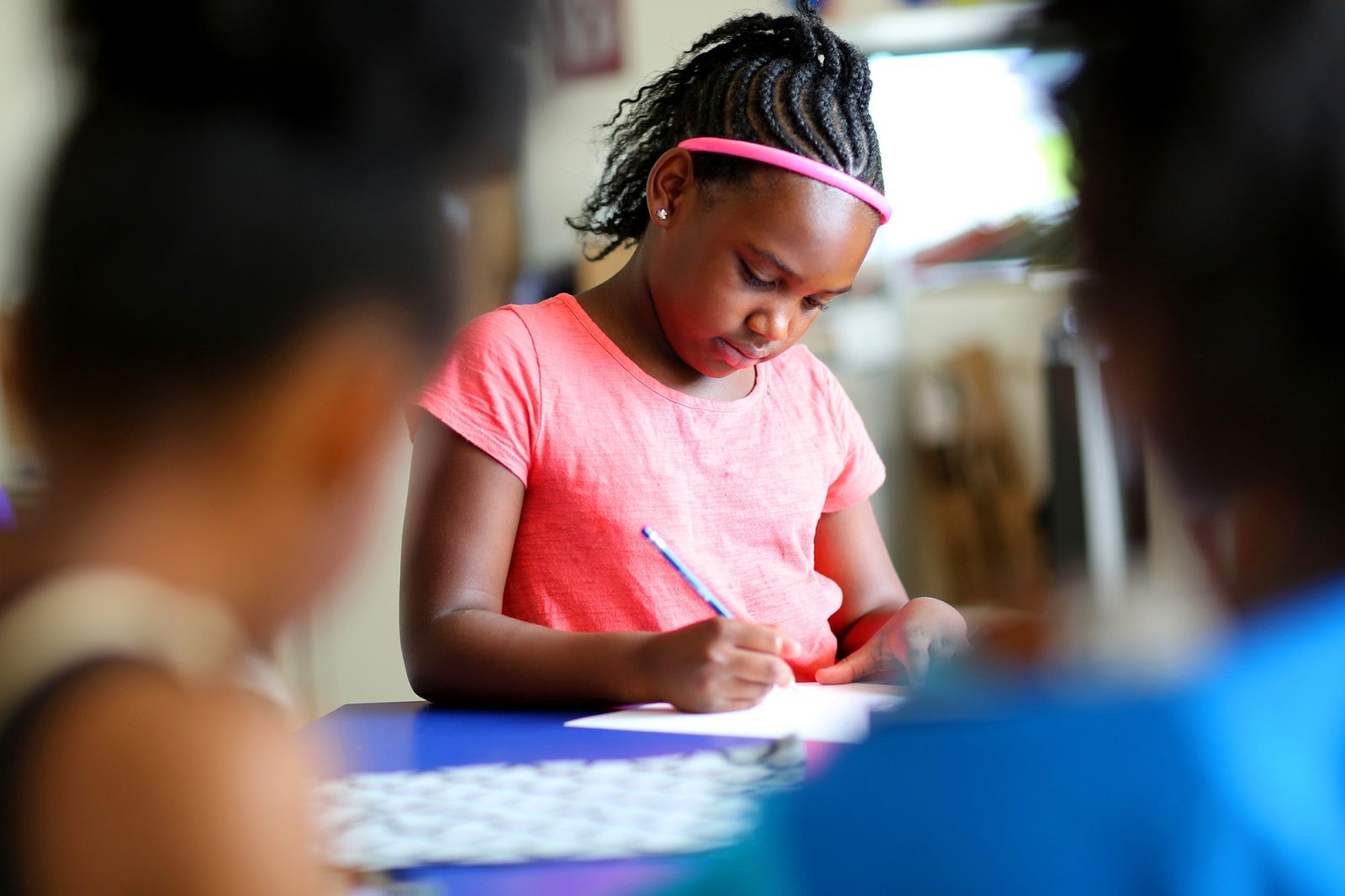 6th
Grade
7th
Grade
8th
Grade
9th Grade
10th Grade
11th Grade
12th Grade
Homework Help / Tutoring

x

x

x

x

x

x
x
School-based Mentoring
x

x

x
x
x
x
x
Leaps & Bounds
High School Transition
x
Upward Bound
College Prep
x
x
x
Post-Secondary Counseling
x
Academic Success Skills Workshops
x
x
x
x
x
x
x
Academic Success & Post-Secondary Preparation Programs
Study Buddies
School-year; 6th – 8th Grade
Study Buddies provides middle school aged youth a safe drop-in learning environment where they can focus, utilize academic resources, learn executive functioning skills, and get help from tutors.

School Based Mentoring
School-year; 6th – 12th Grade
GCYC's Mentoring Program provides a safe space for youth to share issues and concerns that they are dealing with in their lives in a small group setting. Through interactive, small group, mentoring sessions, youth practice strategies for dealing with these challenges. Groups are co-ed and single gender.
This program serves students from the following schools:
Paul Revere Elementary School
O'Keeffe School of Excellence
Gary Comer Middle School
Excel
School-year; 9th – 12th Grade
Excel provides High School aged youth a safe drop-in learning environment where they can focus, utilize academic resources, learn executive functioning skills, and get help from tutors. The GCYC Academic Lab, where Excel is housed, has Chromebooks, desktop computers, academic resources, and free printing.

Leaps & Bounds
School Year
Leaps and Bounds is a high school readiness program for ninth graders. We support the ninth grade student with a holistic approach: we teach high school readiness skills, provide small group social emotional learning and mentoring, as well as help freshman look towards their future and build career readiness skills. We also provide one-on-one academic supports and a space for ninth graders to spend time together and enjoy themselves.
Upward Bound at Gary Comer Youth Center is an academic enrichment program designed for 9th - 12th graders that provides youth the resources they need to successfully finish high school and build the confidence and tools necessary to succeed in college, career and beyond. Our goal is to see every youth in our program graduate, leave with a comprehensive secondary plan, and increase their knowledge in academically challenging areas. Upward Bound provides fun and interactive classes, academic coaching, field trips, college visits, mentors, and opportunities for ​students to increase their academic knowledge (i.e. SAT Prep., writing practice, etc).
Post-Secondary Counseling
School-year; 12th Grade
Our goal is for EVERY GCYC Senior to graduate with an authentic, researched, and actionable post-secondary plan. For Seniors who are interested in really digging into post-secondary counseling, Our Post-Secondary Counselor is available to meet with Seniors monthly (or more often if needed) to dig into post-secondary counseling with the GCYC Benchmark Curriculum. This support is perfect for Seniors who do not have the opportunity to meet with their College Counselor at school OR who are looking for extra support.
Academic Success Workshops
School-year; Available For Free to School Partners
GCYC is excited to expand our Academic Success Skills Workshop series to ALL GCYC Programs and school partners. These workshops will focus on academic / executive functioning skills lessons with a specific focus on a the skills that students need to be successful in school. Workshops are tailored by grade level (Middle School and High School) and are led by a member of the GCYC College Prep Team. We aim for workshops to be around 45minutes in length, but can adjust based on scheduling needs. Workshops are offered synchronously and asynchronously for instructor flexibility.
Sample Workshops
How to Effectively Take Notes: This workshop on effective note taking strategies will go over how to take clear comprehensive notes which will better help you understand and learn material for your course assignments or exams.
Growth Mindset: The first workshop lesson for ninth grade is on growth mindset, something we all should be mindful of during this time when we are having to learn so much that is new to us. The concept of growth mindset is the belief that challenges and mistakes are ways to grow. Research shows that when students have a growth mindset, they tend to have better academic outcomes overall.
Productivity: Do your students struggle with time management? Would you like them to learn strategies about how to be more productive daily? Well, this is the workshop for you! Through some interactive activities, students will reflect on how they are using their time and research strategies that could help them prioritize their daily responsibilities.
Financial Aid: The Post-Secondary topics workshops are intended for seniors, but other grade levels can benefit from it. This month's workshop focuses in on the various forms of financial aid (Grants, Scholarships, Loans) that young people will need to understand and take advantage of in order to finance their post-secondary path.