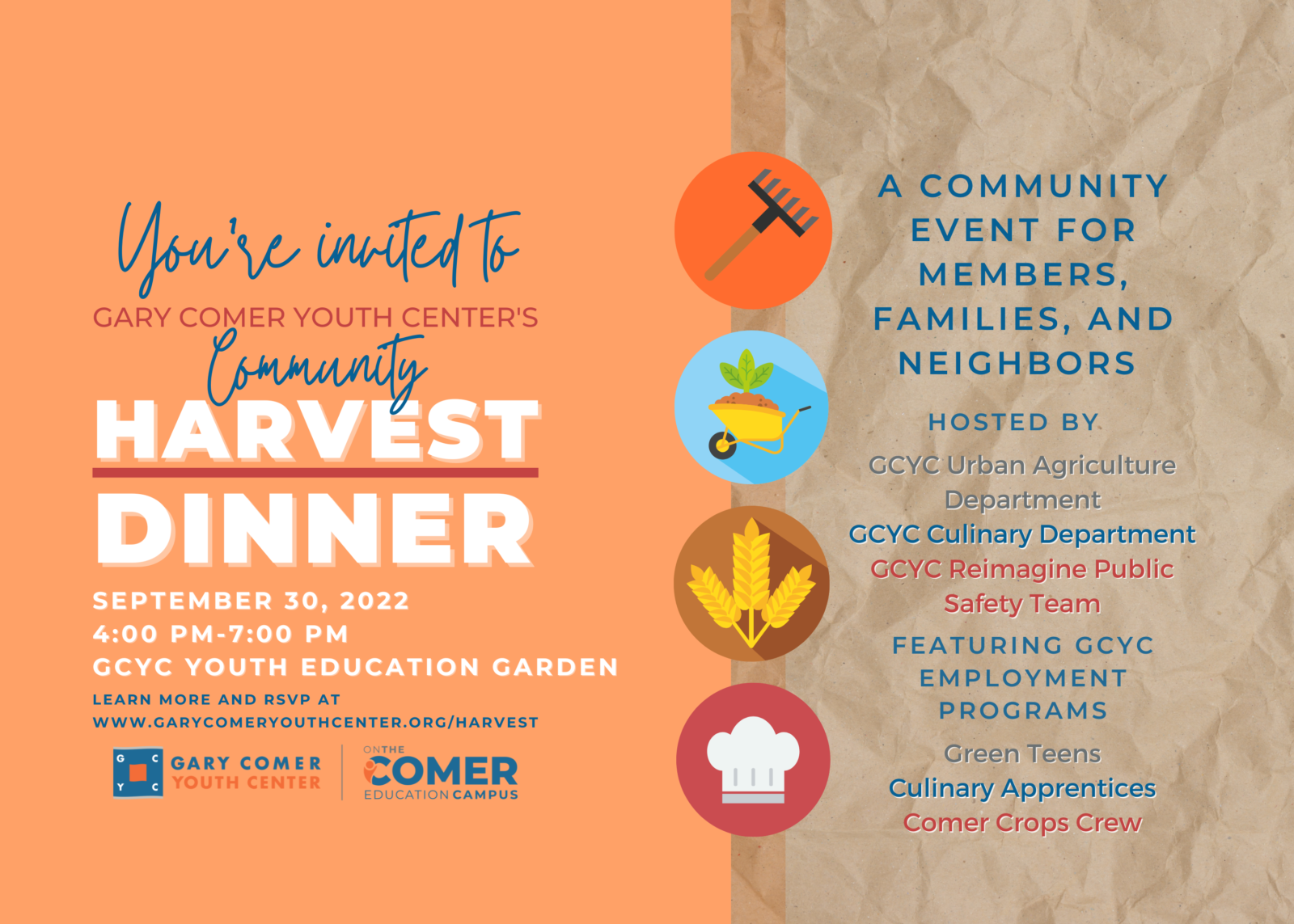 Welcome Comer members, families, neighbors and partners! Join us on September 30, 2022 from 4pm-7pm for a beautiful harvest dinner. Come join us for this fellowship feast to meet your neighbors, share a tasty meal, learn about our culinary arts programs, urban farming programs and related career pathways. Enjoy a personal tour of the farm, meet our chickens, learn about urban farming and enjoy a wonderful meal together prepared by our apprentices.
If you are a current member, please click "Sign Up" below to save your spot at our harvest table or email tferguson@gcychome.org with questions.
Thank you to our Community Harvest Dinner Family!